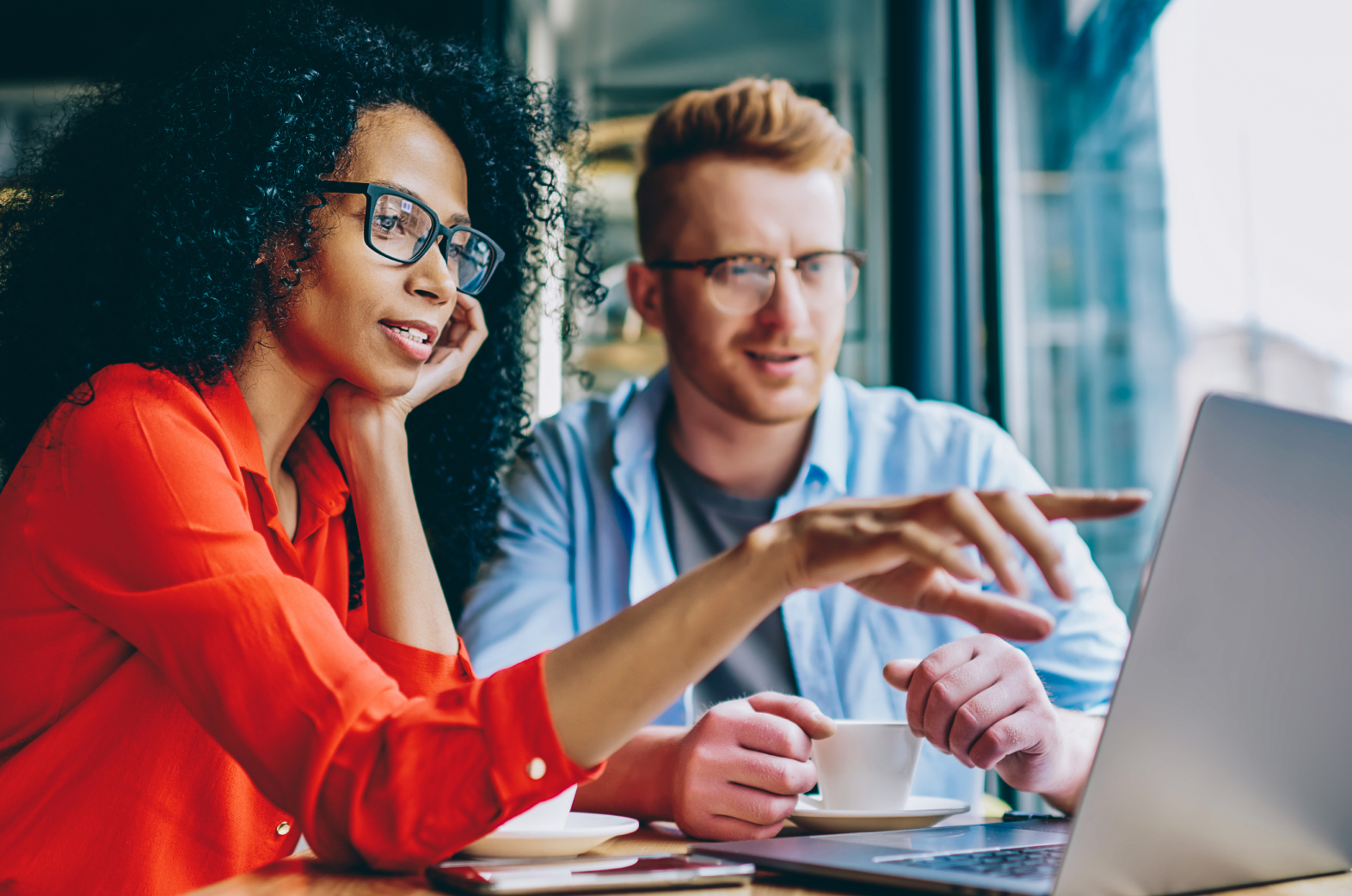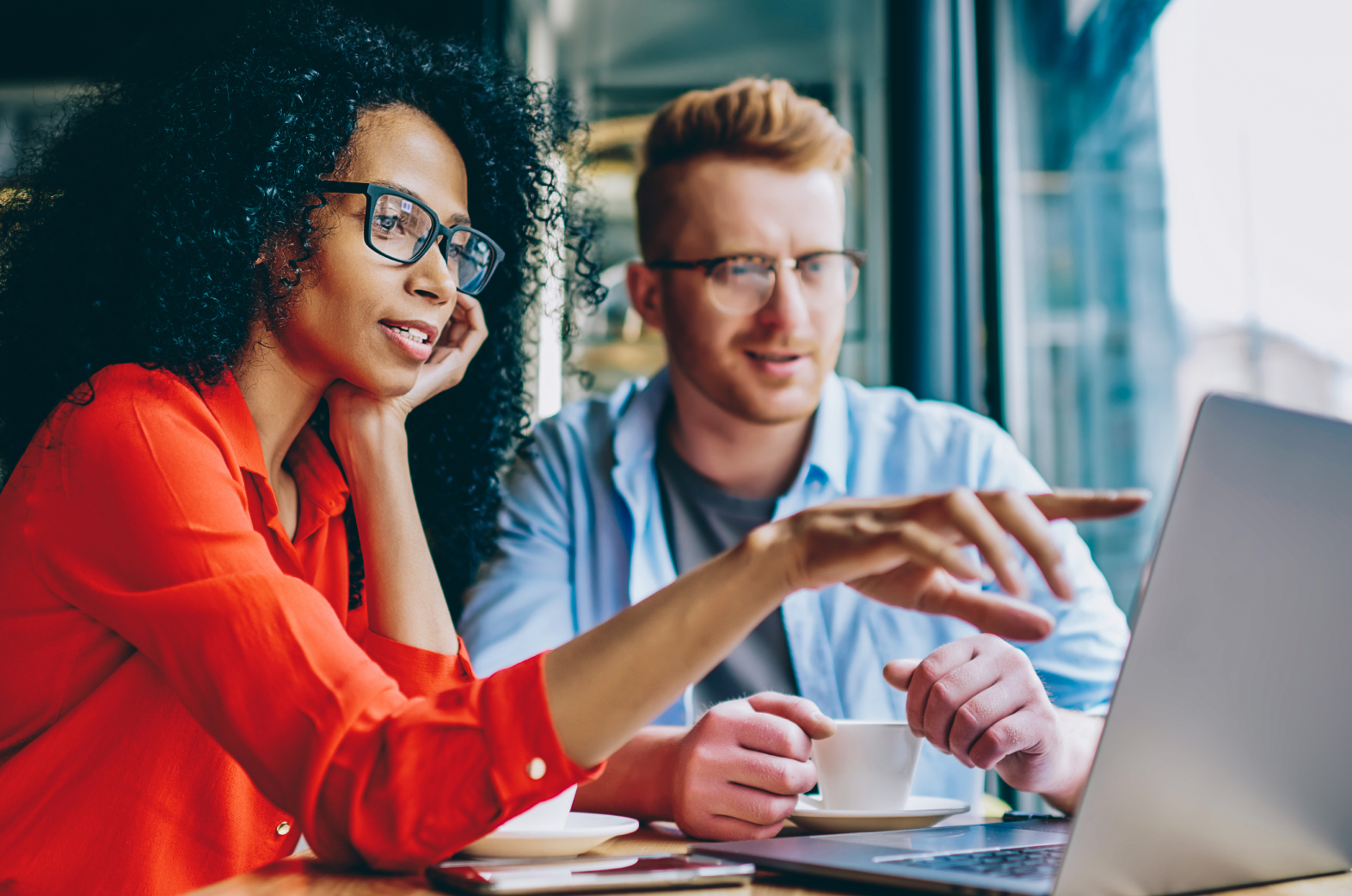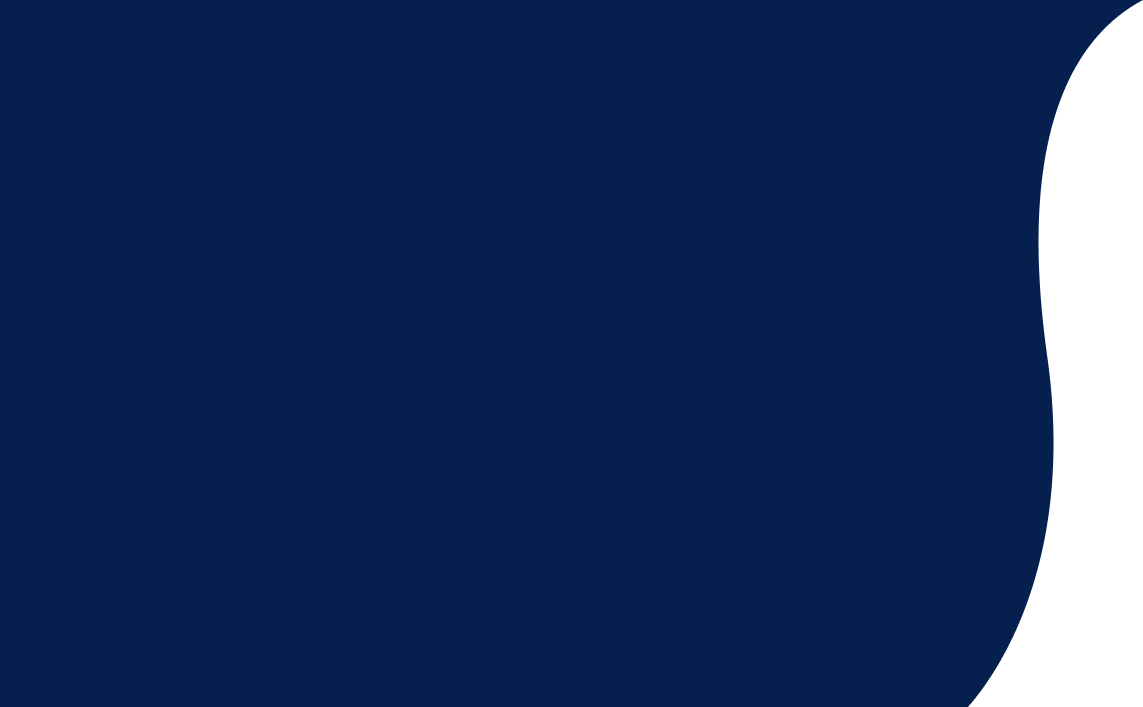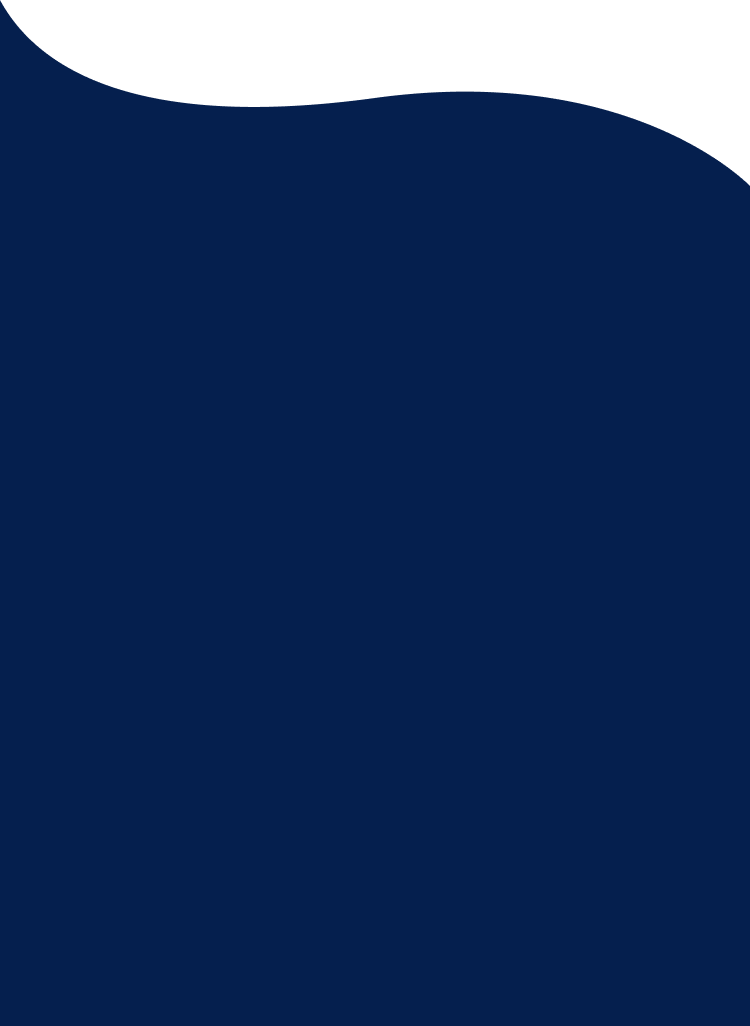 The efficient way to learn German grammar
Our online German grammar course is interactive, in-depth and based on real-life situations. Lingoda grows your confidence with German grammar.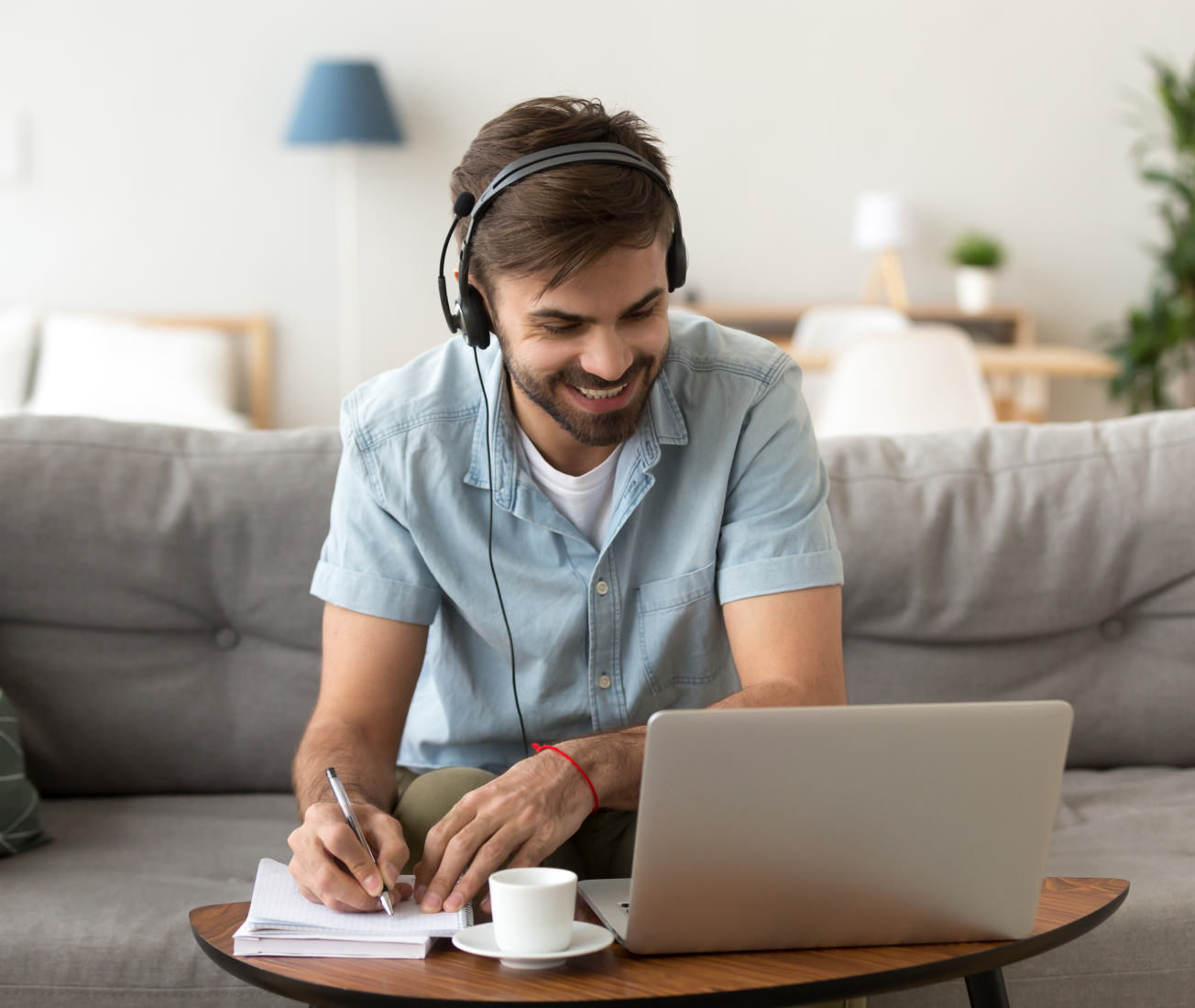 Learn German grammar without headaches or stress
German has a reputation for being difficult. It's crucial to master German grammar early on to have a solid foundation. In the long term, strong fundamentals lead to faster progress in reading, writing and speaking. Lingoda's online German grammar course provides an in-depth and structured curriculum for A1 to C1 German language students. From beginner to advanced classes, we focus on the fundamentals in order to break down stress and remove confusion.
Try 4 free German grammar lessons
5 easy steps to get started with Lingoda
Choose a plan
Select from a choice of monthly, short or long-term plans
Take a placement test
Measure your language skills accurately with our quick and easy test
Book your class
Choose the topics that interest you and the times that suit your schedule
Start learning instantly
Download the materials before class and get the most out of your lesson
Feel supported after class
Learn with our quizzes and homework exercises
Very good website for learning language, the learning material is very broad (writing, speaking, vocabulary, grammar...) and the teachers are native and very, very good! I'm very happy I found Lingoda. Good job to all the teachers!
Stephanie G.
I can honestly say that for me, at least, Lingoda is the only game in town I'd consider for French and German. The annual packages really make it affordable. I only wish they'd add more languages. The updates to Lingoda have really improved the student's ability to select and choose courses within the series.
Michael E.
I have been with Lingoda for around three years. On and off I come back to studying and refreshing my German skills. I really like that I can pick a lesson, any topic, any teacher, any time. Lingoda gives a good opportunity to plan your week ahead. I highly recommend this platform. Good luck to everybody und bleiben Sie gesund!
Alla
I've done just under 100 lessons with Lingoda now, learning German A2. And I've seen a huge improvement. Small classes, lots of talk time, a good mix of reading, writing, speaking, listening practice. The teachers are always good and you can book lessons to suit your calendar.
Kathleen S.
I have not had a single bad experience with Lingoda. The teachers that I worked with learning German were fantastic. Everyone was friendly and enthusiastic about sharing their language. There was always room to ask questions, and we learned so much! Not to mention, behind the scenes, they have great customer service.
Christy
Learning language requires spending time for it. I force myself with Lingoda. But, this way it is always fun and my German is very very much improved. Everyone has noticed. There are some really amazing teachers and exquisite linguists in its staff, which is great if you want to develop a deeper understanding of a language.
Viktoria
Frequently asked questions
Our grammar lessons cover topics like prepositions, pronouns and articles, all taught through interactive methods and a wide range of activities like word scrambles, matching and fill-in-the-blanks. The variety and interaction will keep you engaged and help you learn German grammar quickly.
Before starting an online German grammar course, you will need to identify your level as established by the Common European Framework of Reference for Languages (CEFR). This can be easily done by taking a short test that will analyze your current knowledge of the German language. Once the test has been completed and you get assigned to a level, you will be able to fully understand what your capacities are and should be.
The levels vary from beginner (A-levels) to advanced (C-levels), within each of these levels you will encounter new topics and improve your knowledge. As a beginner, you might learn things like how a noun's gender will determine its definite article, and how an adjective ending must agree with a noun's gender and case. On the other hand, as an advanced German speaker, you will be covering topics more in-depth and polishing your sentence structures.
Your German teacher will help you improve your skills with different interactive exercises, such as written homework, as well as conversational engagement during class. These will help you become more proficient in the language and understand the German language better, as well as become more comfortable with using the grammatical rules.
Learning German grammar is essential for improving. All Lingoda classes incorporate it. During every online German grammar course, you will have the opportunity to review past grammar that you've learned and pick up new pieces of grammar with each lesson.

To truly become proficient in a language, especially a grammatically complex one such as German, it is important to study and learn about the grammatical rules. With every lesson you learn in class, try to practice this new knowledge in everyday situations. Practicing grammatical rules is important for being able to comprehend the language and comfortably use the grammatical rules in conversations.

Depending on your level, you'll be able to learn more complicated or more basic German grammatical rules. However, with an online German grammar course with Lingoda, you can expect to do new grammar exercises during every lesson you have.
Lingoda classes apply grammar to real-life situations. This way, you learn German grammar to make sense in your daily life and not simply memorise rules. Your native-speaking German teacher will provide you with live, personalised feedback to ensure your grammar is correct.

Your native-level German teachers will incentivize you to speak during each lesson During this time you'll be able to practice new grammar rules. Make sure to ask questions and get involved with the discussions during class. This will help you better grasp new grammatical rules and ensure that you don't get confused.

If you want to learn German grammar, you must remember to apply what you learned in your everyday life. Use your newly acquired knowledge at work while talking to a client or making a business deal. Make friends and start conversations with native German speakers. Immerse yourself in a German book to see how the grammar is used to create a story or keep up with a German newspaper. There are plenty of tips and tricks that can help you practice what you have learned in your courses with Lingoda.
While each chapter has several lessons devoted to grammar, we have woven it into Lingoda's in-depth and structured curriculum. We teach grammar within the context of everyday interactions and real-life usage, so you learn German grammar naturally, without a headache.

It is important to understand that the grammar rules you learn throughout the course can be understood better when they are put into practice. Therefore, Lingoda's structure will allow you to not only learn the grammatical rules but also apply them to everyday interactions and casual conversations. With your native-level German teacher, you will get the chance to practice what you have learned during the lesson, hold a discussion in German, and see how the grammatical rules are applied.

Of course, you will also have the chance to ask your native-level German teacher for feedback and help if you don't comprehend some grammatical rules. This is one of the biggest benefits of joining live courses with a native-level speaker. Make sure to keep notes of what you have learned and what you might be struggling with to ask your teacher for advice on how to fully understand specific topics.
It's crucial to understand that the grammar of any language is an essential part of learning it, this is especially true if you desire to become a fluent speaker. Although vocabulary is very important as well, you must also understand how to build structured sentences correctly to use the vocabulary. Therefore, applying yourself to practicing the grammatical rules and taking up a German grammar class with Lingoda will help you become a better speaker in no time.

Once you have learned how to use German grammar correctly, you'll be able to do fun activities such as reading German books, watching German series or movies, as well as navigating around a German-speaking country with comfort.
It depends on the type of learner you are. Some of the most common advice is to put what you learn into practice and take notes of what you have learned. Start a conversation in German and see how you would apply the grammatical rules you know. Read a book or watch a movie in German and look for the grammatical rules you learned in class.