Learn French with the #1 trusted online language school
Small group and private classes
Learn French online 24/7
Native-speaking, qualified teachers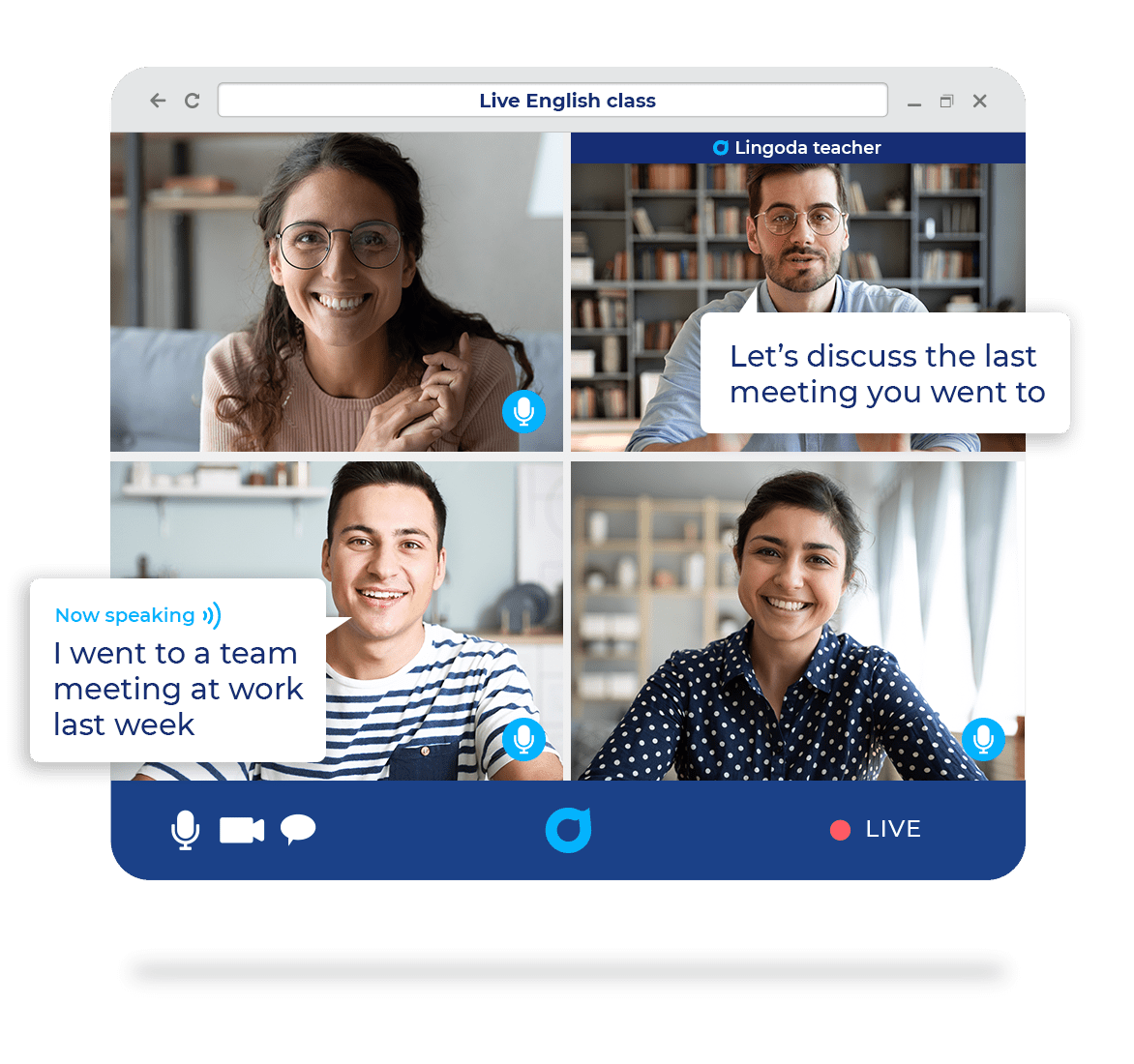 Learn French online your way, at your pace
Each plan includes a free 7-day trial and caters to all types of language learners, from beginner to advanced
Frequently asked questions
French is a popular choice for people who want to learn a foreign language, thanks in part to its global importance. It is currently estimated that there are over 75 million native French speakers worldwide, while a total of 229 million people are proficient in French.
Currently, French is an official language in 29 countries, such as France, Canada, Belgium, Switzerland, Cameroon, Ivory Coast and Haiti. It ranks third among the most widely spoken languages in the European Union, with around 20% of all EU inhabitants speaking and understanding French (wow!).
French has been in one of the leading positions in business, science and literature for most of history! It's also accepted as a language of international diplomacy and its continuing importance is guaranteed by its status as an official language of the United Nations, NATO, the World Trade Organisation, the EU and the International Olympic Committee.
On a global level, French is one of the most important languages for legal fields and serves as one of the negotiating languages in many international and local courts and human rights institutions.
We now know a lot about successful learning: how important personal motivation is, for example, and that everyone learns best in their own way. And this is exactly where Lingoda comes in, where we allow for the customisation of learning for each and every student. What time of day is best for me to learn? Do I understand a grammatical rule best when I read many examples? What bout when someone patiently explains them to me? What is the best way to learn? In order to find out all this together with you, our trained teachers always take their time, and they have the ability to do so because of our small groups and high-quality learning materials.
Just the basics: a strong internet connection, a computer to connect to the internet and the free video conferencing tool Zoom.
French class happens when you want it to! That's the beauty of taking Lingoda's French language course online. Our 24/7 group classes cover all time slots as we have French teachers based across all time zones. Create a schedule that works for you and feel free to change it up as you need to.
Even if you're a beginner, you'll learn quickly with our immersive methods. Each of our online French lessons combines speaking practice and situational training so that what you learn in the classroom can immediately be applied outside of it. We make sure that every sentence, activity and topic builds toward meaningful communication. Your needs are our focus whenever we create new, level-appropriate materials.
Great question! CEFR stands for Common European Framework of Reference for Languages. It is an internationally recognised framework that describes language ability from A1-C2. A1 being basic and moving up to C2 proficiency.
All of our French eachers are native speakers, no exceptions. They are also highly-qualified. We are strict with hiring only teachers that have years of experience and can provide the highest quality teaching. Our teachers are also trained with the Lingoda method and standard, so you can learn French online smoothly.
Our students love learning with a variety of teachers because it means they are exposed to the range of accents present in the real world. This is just one of the many ways that the Lingoda classroom gets you to real fluency.
All materials are unique and specially created by Lingoda experts to align with CEFR. You can download the class materials for free and use them at any time. After class, you'll also find a quiz and some exercises that you can use to help refresh and practice your new skills.
We offer a free placement test that we encourage you to take before you begin learning. The length of the test depends on your level. The higher your level, the more complicated the questions will become. You can take the test here.
Yes! You receive a certificate for each level you finish with Lingoda. Our certificates are issued in accordance with the CEFR and accepted by many institutions worldwide. To get a certificate, you'll have to complete 90% of your classes in a module for a CEFR language (this does not include Business English).
At the end of each level, you'll walk away with digital proof of your new skills in the form of a certificate. Print it and show it off to your friends, or keep it on your LinkedIn to impress your colleagues.
We're here to help.
Get in touch with our student support team for any questions or needs you have.