Promo code applied. Proceed to the checkout and enjoy your discount.
Promo code applied, discount shown at checkout*
*Valid for Monthly subscriptions and Marathon courses.
The Simplest Way to Learn Business French Online
Live Classes with Real Teachers!
Why Learn French?
In today's globalised business environment, it is common for organisations to have to communicate effectively on an international scale. As one of the world's major languages, French is especially important for this purpose and its wide geographical spread means that it often functions as a mutual language, or lingua franca, for trade deals. For this reason, employees with a knowledge of the sort of French used in business situations can be extremely valuable to employers, regardless of whether French is their primary language. Learning business French can, therefore, improve a person's employment prospects, even if they live outside of a French-speaking country.
The Importance of Business French
Business French is a specialism within the more generalised study of the French language and concerns itself with vocabulary and effective communication linked to things like business, international trade, diplomacy and finance. There are many examples of customs, terminology and jargon that are specific to the business world and learning business French can help a language learner to get a better grasp on them. Generally, study within this area covers all forms of conversation, ranging from face-to-face or telephone conversations to letter writing and email.
It is estimated that there are around 80 million native speakers of French worldwide, making it one of the most commonly spoken languages in the world. It has official language status in a total of 29 countries, with some of the most populated being France, Canada, Belgium and Switzerland. Due to French colonial history, the language also has a huge presence in the continent of Africa, serving as an official language in Madagascar, the Democratic Republic of the Congo, Senegal, Cameroon, Mali, the Ivory Coast and many more African nations.
Throughout history, the French language has served as one of the most important languages in the field of diplomacy. Meanwhile, its status within the business world is enhanced by the fact that it is recognised as an official language of some of the most important global institutions, including the United Nations, the European Union, NATO and the World Trade Organization. It is generally regarded as one of the most important languages for trade and tourism. As a result, knowledge of business French can be a highly desirable attribute.
When Might You Use Business French?
As you might expect, the most common place you may encounter business French is in the workplace, especially in French-speaking parts of the world. Indeed, if you have a desire to work for a French-speaking organisation, an understanding of how the language is utilised in a business environment is essential. However, business French can also be extremely useful in other workplaces as well, including companies that regularly trade or communicate with French-speaking organisations.
The influence of countries like France and Canada on international trade, as well as the importance of the Francophone countries within Africa, mean that many businesses are likely to encounter the French language, even if they do most of their business in another language. Therefore, knowledge of business French can help to make things a lot easier and prevent any communication problems from arising.
Those looking to enter into fields like politics, diplomacy or law may find business French useful, as would those who are looking to move into a career in teaching languages or translation services. With that being said, understanding business French can also help a French speaker in a number of everyday situations, such as when composing a professional letter, sending off a job application, giving a workplace presentation, or even answering the telephone.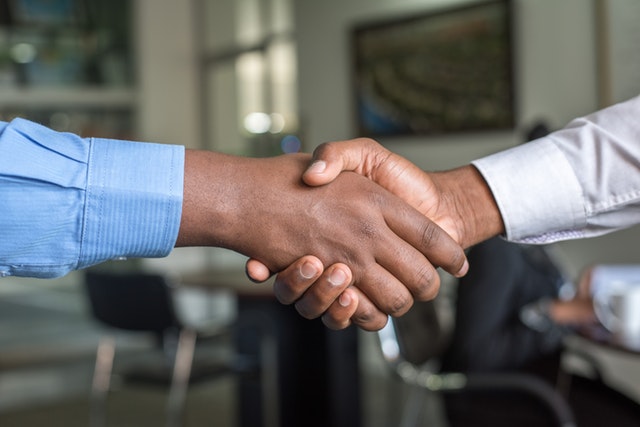 Learning Business French with Lingoda
While some aspects of business French may be picked up from a traditional French language course, or from engaging with French television, film, radio and literature, the most effective way to learn this specialist area of language study is through a dedicated business French course, with a clear learning outcome. This particular method will allow for a more focused and comprehensive approach, ensuring important aspects are not missed. Moreover, completion of such a course can serve as evidence of your ability when applying for jobs.
At Lingoda, we are able to offer online courses, which will help you to improve your knowledge and understanding of business French and teach you how to use it properly. The result is that you will be equipped with all the necessary skills to work in a French-speaking work environment, or to do business with French-speaking companies. Crucially, our courses cover both verbal and written forms of business communication.
Lingoda's courses are taught by fully-qualified native speakers, ensuring you will receive an authentic education. Furthermore, our digital classrooms offer all of the benefits of traditional classroom-based study, such as a supportive learning environment and plenty of opportunity for practical application. Yet, one of the single biggest advantages to learning with Lingoda is the flexibility on offer, allowing you to create a schedule that suits you.
Why not find out for yourself by booking a trial class with us today?