[rev_slider alias="EN-ZERO-V4"][/rev_slider]
Small classes, native teachers
More time speaking with 3 students on average per group class. All of our teachers are native speakers.
Real-life street talk™
Move beyond "texbook language". Learn to speak like they do on the streets!
Full flexibility 24/7
After work, at the weekend or on your lunch break: any day, any time you like, we're here!
Structured curriculum
Our learning materials are based on the European Framework (CEFR) and cover speaking, reading, listening and writing.
1. Choose a time
Are you busy? No problem! Tell us when you want to learn and set your availability. We have classes 24/7. Even weekends, nights, or early mornings? Of course!
2. Choose a class
Choose a class at a time that works for you, about a topic of your choice. Our structured lesson plans and curricula are all based on the CEFR and for all levels.
3. Join the class!
Meet your teacher and fellow classmates. On average we have 3 students per class. We also have private classes. Go to our virtual classroom and start speaking!
We teach





Students say
Based on 800+ reviews on
"Súper flexible con los horarios y objetivos. Puedes elegir el tipo de clase, el horario y puedes avanzar tan rápido o tan despacio como quieras."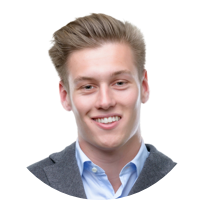 Christian F.
"Súper flexible con los horarios y objetivos. Puedes elegir el tipo de clase, el horario y puedes avanzar tan rápido o tan despacio como quieras."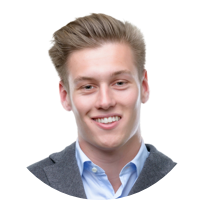 Christian F.
"Super flexible en fonction de votre emploi du temps et de vos objectifs d'apprentissage. Vous pouvez choisir les cours que vous prenez et quand vous les prenez, vous pouvez avancer aussi rapidement ou aussi lentement que vous le souhaitez"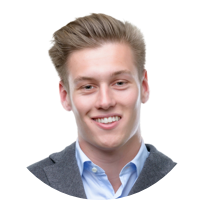 Christian F.
"Große Flexibilität in Hinblick auf den Stundenplan und die Lernziele. Weil man sich aussuchen kann, welche Unterrichtsstunden man zu welcher Zeit besuchen möchte, kann man selbst bestimmen, in welchem Tempo man lernen möchte."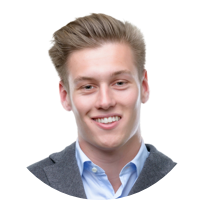 Christian F.
"Я очень довольна своими занятиями в Lingoda... Их платформа очень проста в использовании, а система позволяет мне выбирать нагрузку самостоятельно и планировать занятия в удобное для меня время. Настоятельно рекомендую!"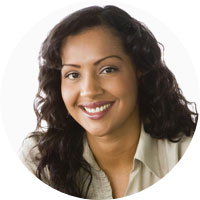 Mihaela M.
"Estoy muy contento con Lingoda y el servicio que ofrece... La plataforma es muy fácil de usar y te permite toda la flexibilidad que necesitas para poder planificar tus clases de acuerdo a tu ritmo y disponibilidad. ¡Muy recomendado!"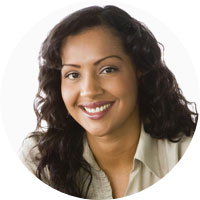 Mihaela M.
"Je suis très satisfaite de Lingoda et du service qu'ils fournissent... La plateforme est très facile à utiliser et elle offre toute la flexibilité dont vous avez besoin pour pouvoir planifier vos cours selon votre rythme et vos disponibilités. Fortement recommandé !"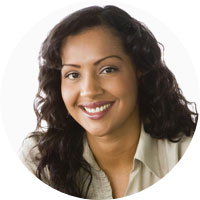 Mihaela M.
"Ich bin sehr zufrieden mit Lingoda und dem Service, den sie anbieten. Die Plattform ist sehr benutzerfreundlich und erlaubt es dir, deine Unterrichtsstunden an deinen Zeitplan und deine Verfügbarkeit anzupassen. Sehr empfehlenswert!"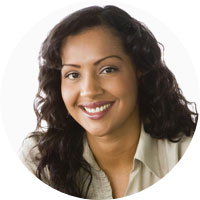 Mihaela M.
"Я занимался в Lingoda около 2 лет и считаю, что отличная школа. Учителя являются сертифицированными профессионалами своего дела, вы можете бронировать уроки в любое удобное время и мне очень нравятся учебные материалы."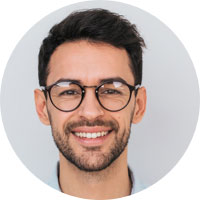 Fargah V.
"He usado Lingoda durante 2 años y creo que es una plataforma muy buena. Los profesores son nativos y con titulación. Además, puedes reservar clases a cualquier hora del día, y el material didáctico es de muy buena calidad."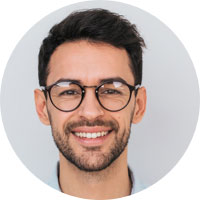 Fargah V.
FAQs
Whenever you book them! Our group classes cover all time slots. We have teachers based across all time zones who are ready to teach classes at any time – 24/7, really!
You really just need the basics: A strong internet connection. A device to connect to the internet. The free-to-use video conferencing tool Zoom.
All our teachers are qualified teachers with years of experience – no amateur tutors. They are also native speakers of the language they teach – each and every one of them!
When you finish each level with Lingoda you will receive a language certificate. Our certificates are issued in accordance with the CEFR and accepted by many institutions worldwide.
Our courses follow an action-oriented approach with a focus on developing your speaking skills faster, as set by the communicative standards of the CEFR.