Back to School Sale: Get 25% off with code KICKSTART25 |
Ends in
Back to School Sale: save 25% with KICKSTART25
Promo code applied. Proceed to the checkout and enjoy your discount.
Promo code applied, discount shown at checkout*
*Valid for Monthly subscriptions and Marathon courses.
The Complete Spanish Language Examinations List
Live Classes with Real Teachers!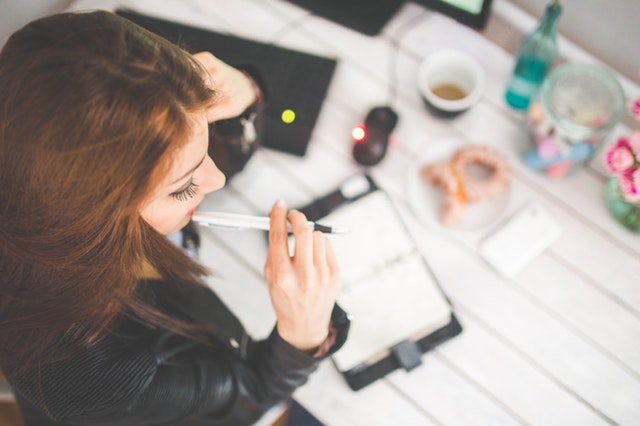 Learn More About the Spanish Examinations
Together with English and Mandarin Chinese, Spanish makes the top 3 of languages that rule the world. The Spanish language is not only spoken in Spain, it's an official language in 20 countries, that include most of Central and South America, The number of people that have Spanish as their mother tongue is 470 millions, and if we add the 90 million people that speak Spanish as a second language, we have an impressive total of 570 million Spanish speakers around the globe.
Being a language that is so widespread, Spanish is also one of the six official languages of the United Nations and many other international organizations such as the European Union or the Organization of American States. Additionally, many multinational corporations and businesses also speak Spanish, which accounts for it being a very important language for international trade.
Now that we have stated the facts, we can jump to the obvious conclusion: learning Spanish is extremely important and can be the key to a whole new horizon of opportunities in your career. You might have realized this already and are convinced about learning Spanish. So now the question would be: how do you prove you have this knowledge when applying for a job or for admission to a Spanish-speaking university?
The answer are the official Spanish language examinations. These level tests are organized by institutions such as Instituto Cervantes, the world's leading organization for the promotion of the Spanish language and culture, in collaboration with some of the most important universities and with support from the government's education departments of the different Spanish-speaking countries. As a result, the Spanish certificates obtained upon passing them are highly regarded and enjoy international recognition.
If you think now is the time to prove your level of Spanish, take a look at the list below with information about the main Spanish language tests and the reasons why you should choose one or the other.
Main Spanish Language Exams
 Exam
 DELE
 CELU
 SIELE
 Name
 DELE (Diplomas de Español como Lengua  Extranjera)
 CELU (Certificado de Español: Lengua y  Uso)
 SIELE (International Service for Spanish  Language Assessment)
 Testing  board
 Cervantes Institute in collaboration with the  University of Salamanca
 Ministry of Education of Argentina
 Cervantes Institute in collaboration with the  National Autonomous University of Mexico,  the University of Salamanca and the  University of Buenos Aires.
 Since
 1989
 2004
 2016
 Level
  A1 to C2 (6 different exams)
 B2 – C1
 A1 to C1
 Validity
 Lifelong. This certificate does not have an  expiry date
 Lifelong. This certificate does not have an  expiry date.
 2 years
 Results
 A1 to C1 exams are made up of four different  parts divided into two groups:

Group 1 (reading and writing skills)

Reading comprehension
Written expression and interaction

Group 2 (oral skills)

Listening comprehension
Oral expression and interaction

C2 exam consists of three tests:

Use of language, reading and listening comprehension
Listening and reading comprehension, and written expression and interaction
Reading comprehension and oral expression and interaction

To get a final grade of "Pass", the minimum  overall score is 60/100. Each group is  evaluated individually, being necessary to  get at least 60% on each of them to obtain  the diploma.

 Based on performance, results are divided  into 3 levels: Basic, Intermediate or  Advanced. However, only the two higher  levels are certified.

Correspondence with the CEFR levels:

CELU Intermediate > CEFR B2
CELU Advanced > CEFR C1

 The exam is divided in 4 parts:

Reading comprehension
Listening comprehension
Written expression and interaction
Spoken expression and interaction

Each test is evaluated individually and  scores are added to a numerical score  0/1000. Depending on their score,  candidates will be assigned a level from the  CEFR scale:

A1: 140-276
A2: 277-458
B1: 459- 684
B2: 685 – 857
C1: 858-1000

Students have the possibility to take  individual parts of the exam only.

 Purpose
 The DELE certificates are internationally  recognised by authorities, public and private  academic institutions, and employers.

They are the key for admission to higher  education in Spain for non-native speakers.  Spanish universities accept candidates that  have, at least, a DELE B2 certificate.  However, those wishing to apply to medical  school would need to prove a higher level  (DELE C1-C2).

 A CELU certificate is a proof of the level of  proficiency in Spanish that is recognized  by academic institutions and both private  and public companies. They are a  requirement for foreign students wishing to  enroll in an Argentinian university.

The CELU examination evaluates the  candidates linguistic proficiency, but they  don't assess his teaching competence,  thus  they don't qualify for teaching  Spanish  as a foreign language.

 This is the first digital certificate for the  evaluation of the Spanish language  proficiency, aimed to establish as an  equivalent to TOEFL or IELTS for the English  language. SIELE results are recognized and  supported by the universities part of  SICELE   and are also highly valued by  companies all  over the world.
 Price  range
 Prices vary depending on the level, the  country and the center. Standard prices in  Spain are:

A1: 108€
A2: 124€
B1: 160€
B2: 188€
C1: 197€
C2: 207€

 80 €
 165 €
Which Spanish Exam is the Best For Me?
Logically, the main aspect you need to take into account when deciding which one of the different Spanish language exams is the right for you is your level. Depending on the CEFR level you have reached, you can choose one of the 6 different DELE exams. If you pass any of them, you will get the certificate for the corresponding level they have been designed to test. However, if you take the SIELE or CELU exam, the level on your certificate will depend on the score. Whilst SIELE covers a wide range of levels (from A1 to C1), CELU only differentiates between B2 and C1, which makes this test suitable only for upper-intermediate or advanced students.
Another point you need to consider is the validity. The Spanish certificates you would obtain after passing DELE or CELU don't have an expiry date. On the contrary, SIELE results are valid only for 2 years. If you are taking the exam without a specific purpose, just to have a proof of the level of Spanish you have achieved, it might be more interesting to receive a certificate that is valid forever.
Maybe the most important point to think of is what you aim to achieve with this Spanish certificate. If you wish to get a place in an Argentinian university, the CELU would be the right exam for you. However, in Spain the standard is the DELE B2 certificate. The newly introduced SIELE exam is recognized by all the universities part of the SICELE, which includes the leading Spanish-speaking universities both from Spain and Latin America. As a general rule, if you are planning to apply for a place at a university, a scholarship, an internship, an immigration visa or a job where they require a proof of your Spanish level, it's important that you check directly which certificates they accept.
Last, but not least, you need to think about where you can take the exam. DELE is available in more than 1000 centers all over the world, whilst CELU is only available in Argentina, Brazil and 13 other international locations in Europe, Asia or North America. So far, SIELE has 70 test centers you can choose from. This exam is the most innovative test of them all, since it's done electronically and allows results to be published within 3 weeks.
You can see a summary of the differences between DELE and SIELE here.
Take Online Lessons with Lingoda and Succeed in Your Spanish Tests!
If you are preparing for any of the exams we mentioned above, for any other test or just wish to improve your level of Spanish: Lingoda can help you! We offer online Spanish courses taught by qualified native teachers and with a curriculum adjusted to the CEFR standards, which guarantees a high quality education in all aspects of the language. As our lessons take place online, you no longer need to stick to strict timetables and make the effort to travel to a traditional language school. With Lingoda you can learn at your own pace, when and wherever you want.
All our students have a personal adviser that will help them make the most of their courses and will be there to support them anytime. Together with our team of teachers they will ensure that you are on the right track to meet your goals in the timeframe you expected. If you need to take an official Spanish exam, you shouldn't risk failing it. Familiarize yourself with the structure of the exam and get your Spanish ready to succeed with Lingoda!