Spring Sale now on. Get 20% off!
Spring Sale now on. Save 20% on Marathon and monthly courses!
Promo code applied. Proceed to the checkout and enjoy your discount.
Promo code applied, discount shown at checkout.
Free German Courses For Refugees
Live Classes with Real Teachers!
Requirements For Free German Courses
In order to support the refugees who are waiting for changes in their migration status in Germany, the Federal Ministry of Labour and Social Affairs in Germany (Bundesagentur für Arbeit) is granting an opportunity to take part in a fully subsidized German language course.The language course starts weekly and includes 320 classes that can be booked for the duration of 8 weeks.
You can claim the course if ….
You have a passport from Syria, Iran, Irak, or Eritrea
You have been granted an "Aufenthaltsgestattung – zur Durchführung des Asylverfahrens" (BÜMA)
You have access to the internet
Lingoda Is Happy To Offer Free German Courses For Refugees
As a Berlin-based online language school, we are happy to support the cause of refugees by providing them with free German courses to those living in Germany. Learning German is essential as this will foster their integration into society and allow them to enter the job market, which in turn will be their first step towards making a life for themselves in their new country of residence.
Many refugees who have moved to Germany are currently waiting for change regarding their migration status.Meanwhile, the German Federal Ministry of Labour and Social Affairs is granting refugees the opportunity to participate in fully subsidized German classes.
Thanks to Lingoda, eligible refugees will be able to learn German where and when they want. Moreover, these courses will allow refugees to benefit from the full Lingoda experience. They will take classes taught by qualified and experienced native-speaking teachers.
Completing a course will allow them to receive certificates in accordance with the standards of the Common European Framework of Reference for Languages. Moreover, our team of personal advisors will be available to assist them during their whole learning process, answering any questions they may have and helping them stay motivated.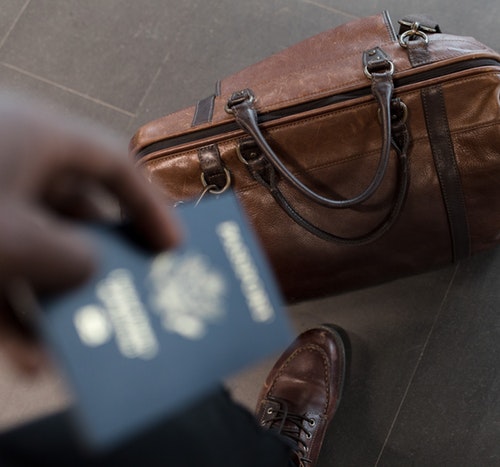 Eligibility
To be eligible, refugees need to be based in Germany.
Eligible refugees also need to be from one of the following countries:
Lastly, they will need to prove that they have been granted a "Aufenthaltsgestattung – zur Durchführung des Asyverfahrens".
If your current situation fits these criteria, sign up now!
New courses start every Wednesday, which means that you are just one click away from beginning a free intensive German course.
Similarly, if you know somebody who might be interested, let them know about Lingoda and help us spread the word.
Refugee Testimonial
We are genuinely thrilled to be able to facilitate the integration of refugees and to make a positive impact on their lives.
On that note, here is the testimonial of a married couple of refugees who were learning with Lingoda and were kind enough to share the following message with us:
"We are very thankful for Lingoda for giving us a good education and helping us solve every problem we had. We've only been studying with Lingoda for two months but as a result now we, husband and wife, speak German very well, understanding the people so much when they are talking with us or to each other and now we don't have any hesitation, our confidence levels are high. Thanks to Lingoda I was able to transfer my internet contract from my old apartment to the new one without needing any help from others and when I talk with the internet company's helpline they tell me "you speak German very well" and I am very happy. All credit goes to the Lingoda team!"