Entries open until 1 November
The 7-week Language Challenge:
Boost your skills and win prizes!
Learn English, Business English, German, French or Spanish
Join the challenge as an individual or team
Complete the online course and we'll donate to charity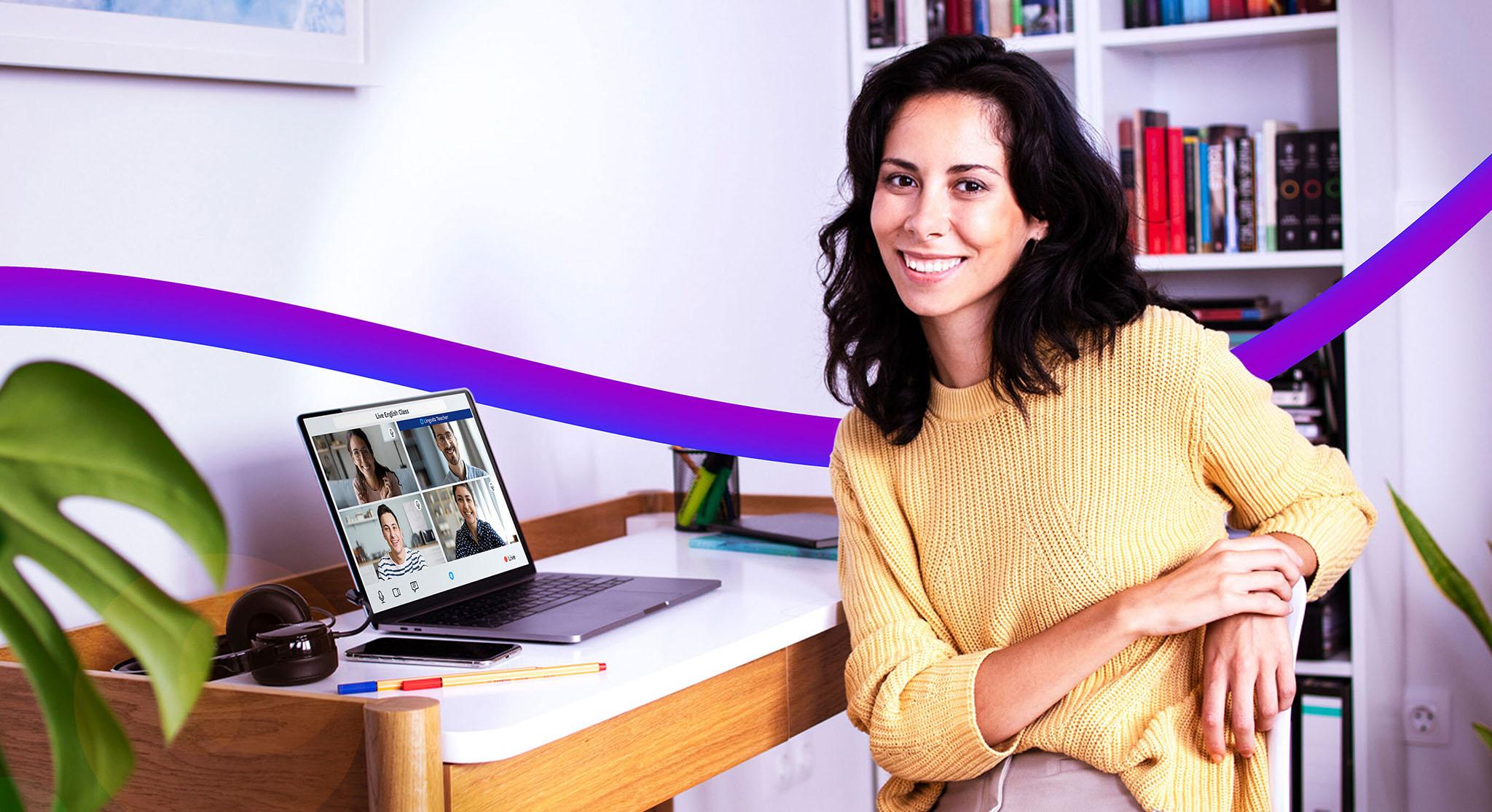 Limited places available!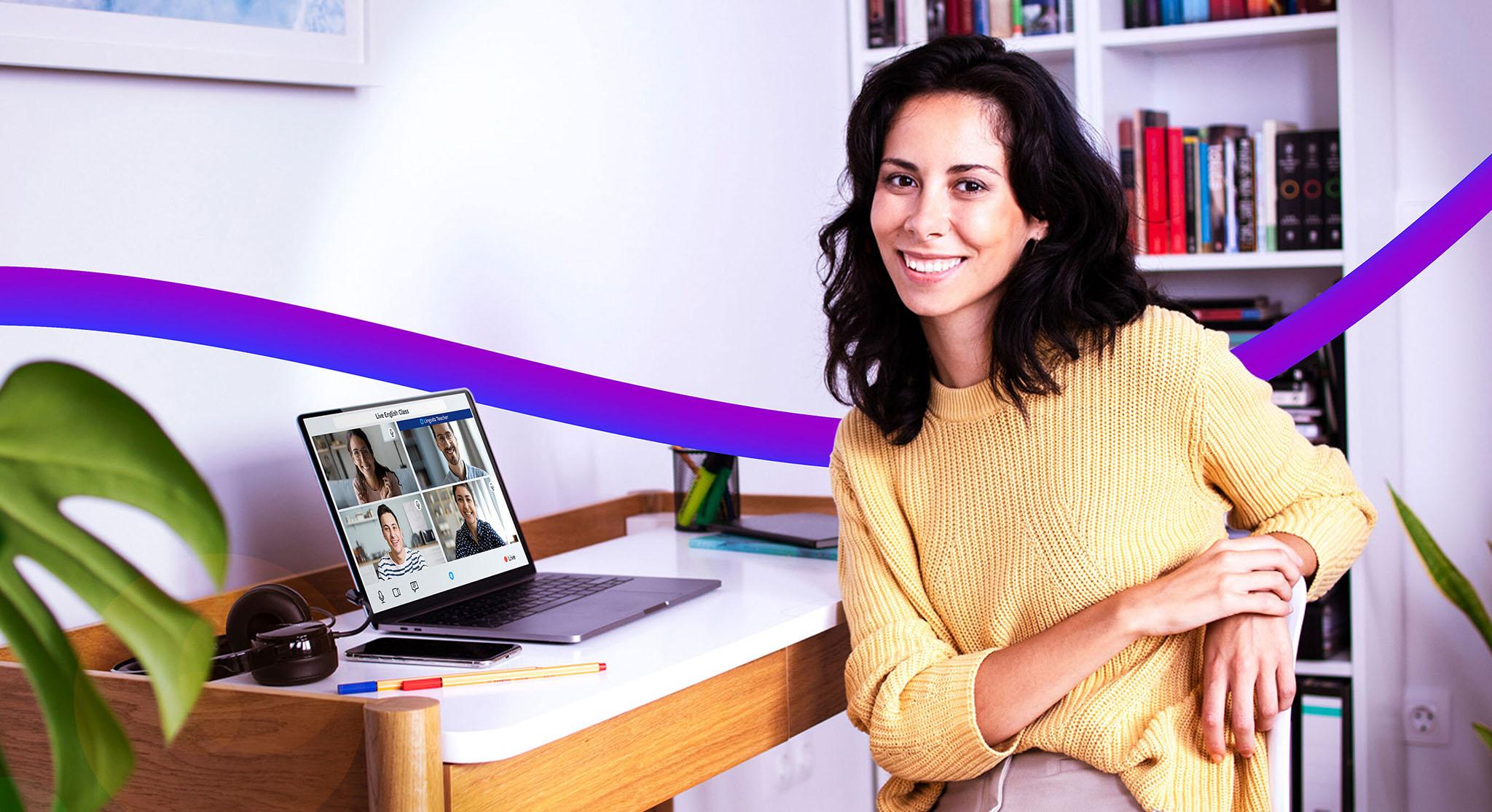 Limited places available!
The Lingoda Language Challenge prizes
10 teams and individuals will win from a pool of awesome prizes including:
A trip to London, Vienna, Paris or Madrid, 12, 6 and 3-month language courses or private classes.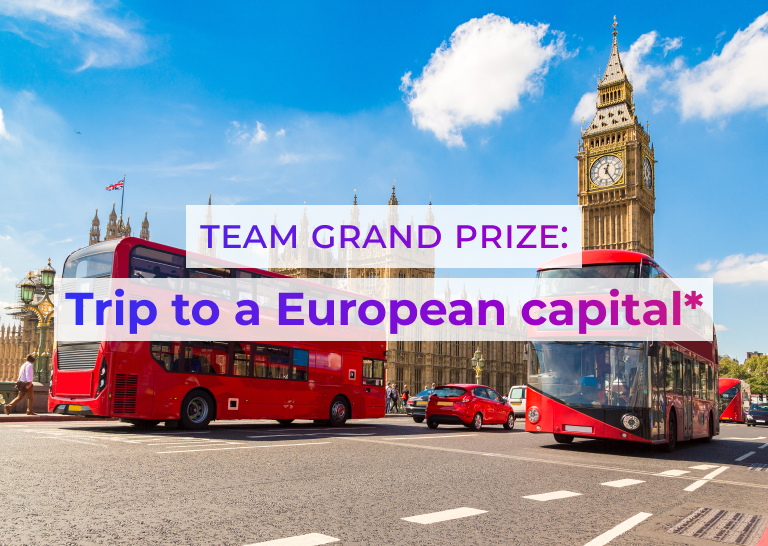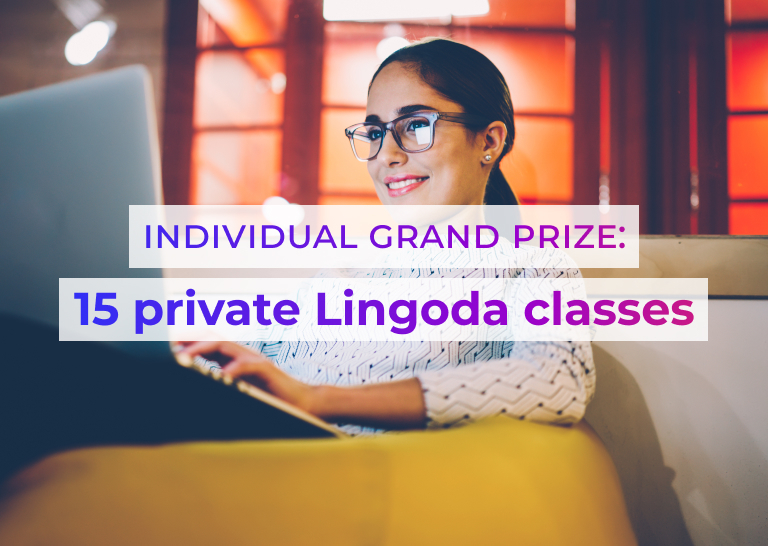 To find out how winners are selected see more in our terms and conditions.
*Valid until the 31 December 2021. If your team can't travel, you can select a laptop for each member instead.
Choose your Challenge
Individuals: purchase and start learning immediately.
Team Captains: purchase and receive a team code over email.
Team Members: simply enter your Team Captain's code when purchasing.
The ultimate language learning challenge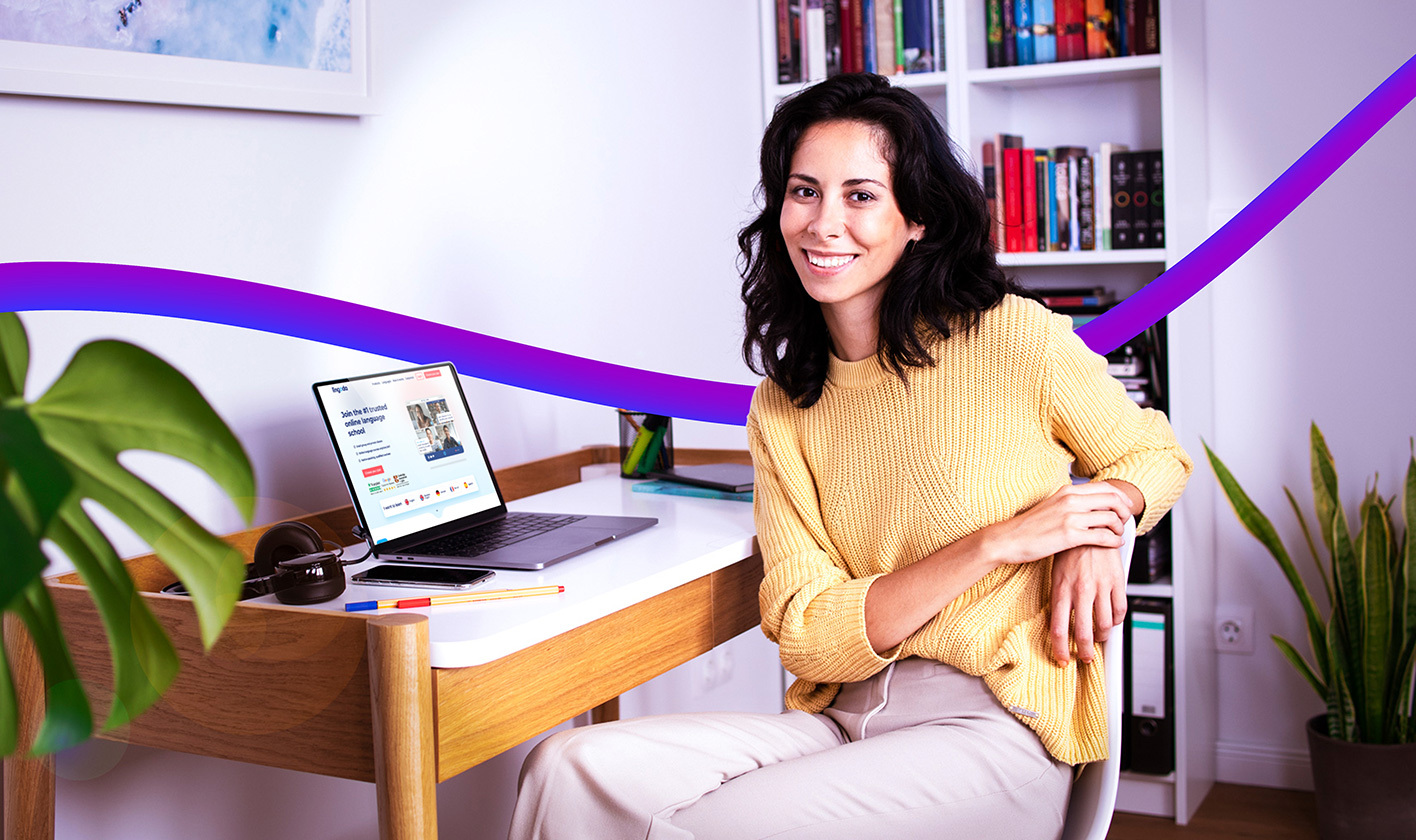 Take the first step to success
Learning a language is hard, but you can do it when you're equipped with the right tools. Lingoda offers you just that. With our online group classes, 24/7 availability and native-speaking teachers, you're set up for success. Commit to the Lingoda Language Challenge and boost your language skills in just 7 weeks.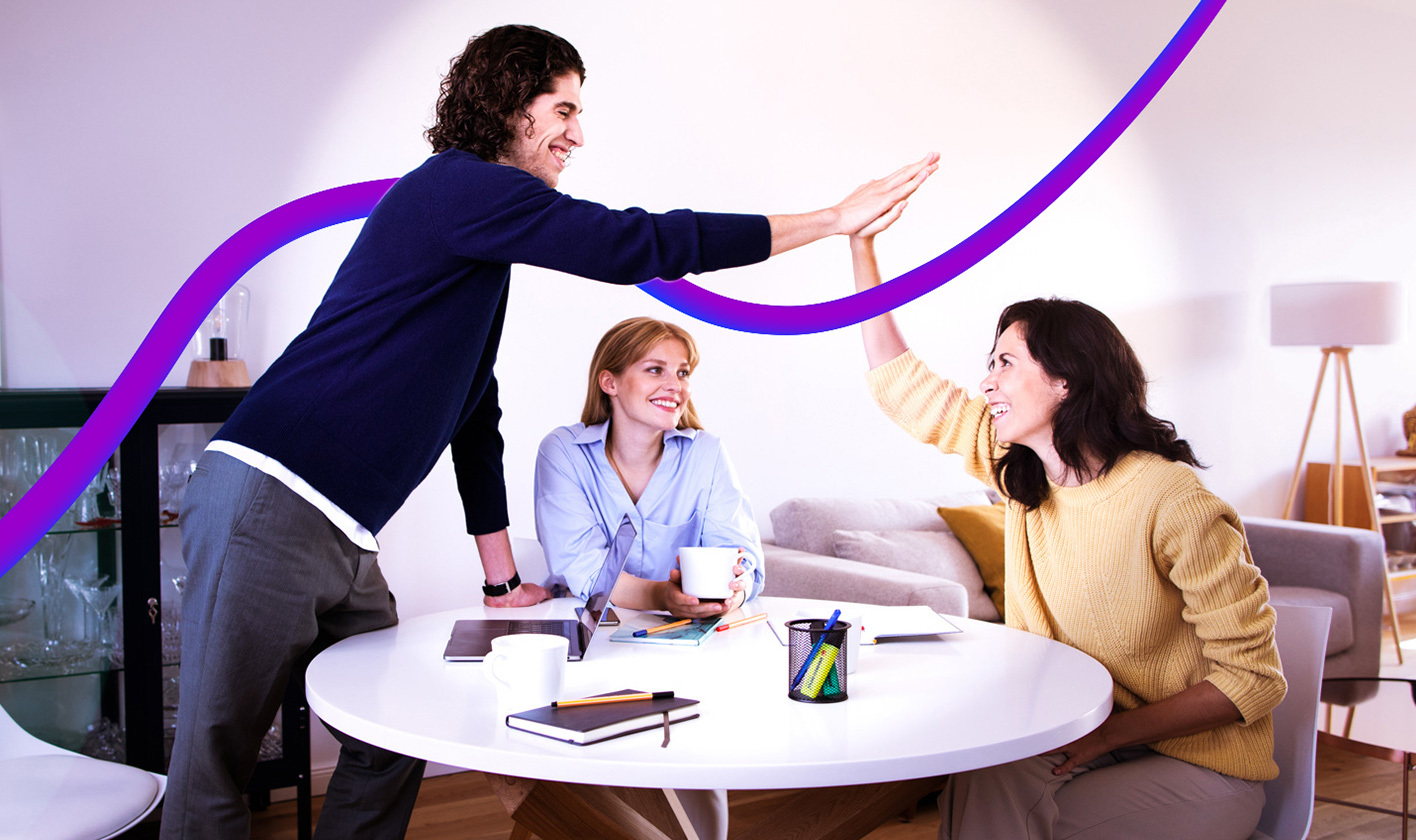 Feel like a champion when you finish
Real champions don't just start something; they follow it through to the end. Join the Challenge as a team, and together you can support each from start to finish. With lots of prizes to compete for, there are no more excuses.

Also, when you complete all your classes, you can share your success with the students selected for our scholarship programme. Let your hard work benefit others so you can make them feel like a champion too.
The Lingoda Language Scholarship Programme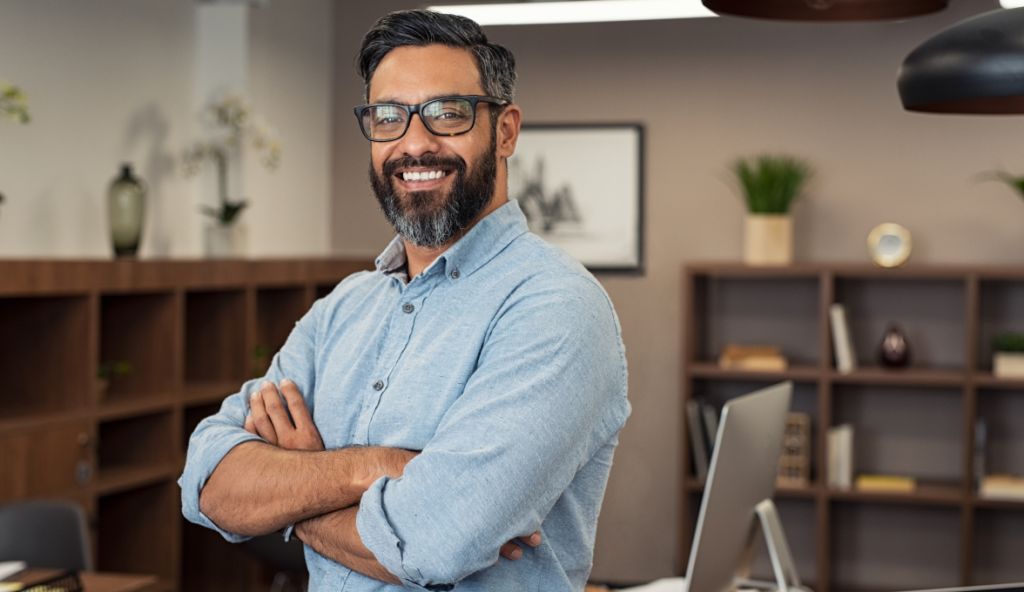 We want to support people worldwide who have been impacted by the Covid-19 crisis. That's why we launched the Lingoda Language Scholarship Programme to help rebuild their careers by learning a new language.

If you attend all of your classes, we'll donate 4 hours for every Challenge and 7 hours for every Super Challenge to our scholarship programme. It's that simple. The more people that finish their course, the more hours we'll donate.
Team captains:

Forming a team is easy. Once you have registered for your selected challenge, you'll receive an email with a link to a short team registration form. Alternatively, you can find the form here. Fill this in with your email address and a team name. We'll then send you a unique team code that you can share with your friends and colleagues so that they can join your team.

Please note, all teams need to be created by 1 November inclusive. You should start your classes by 4 November at the latest. The 7-week time frame is consecutive, no breaks are allowed, and everybody must be finished by 20 December.

Team members:

If you're joining as a team member (minimum 2 members required per team, maximum 12) , simply choose the same challenge (Challenge or Super Challenge) as your captain. Enter your captain's unique team code in the "coupon code" field at the checkout. This code is necessary for us to know that you and your friends are in one team. To invite more of your friends, simply share the same code with them.

Individual participants:

You are welcome to join the Lingoda Language Challenge on your own. If you'd like to form a team but don't have any team members, you can join our FB group and find your teammates there.
You are more than welcome to attend the same classes as your teammates, depending on the number of spots available in the class, but it is not a requirement of the challenge. Also, the maximum number of students in a class is 5, so if your team is larger you won't all be able to learn in the same class. Each team member can learn the language and level they want, still contributing to the team's success.
Winners will be selected by a prize draw with teams and individuals who have attended all their classes and the same number of classes per week (3 or 5), and no more than 1 class per day.
We will select 10 teams and 10 individual winners who will be announced on our website on 31 January 2021
Prizes for teams:
The 1st place team will win a weekend abroad to either London, Vienna, Paris or Madrid.
2nd – 4th placed teams will win a 12-month Language Marathon course.
5th – 7th placed teams will win a 6-month Language Marathon course.
8th – 10th placed teams will win a 3-month Language Marathon course.
Prizes for individuals:
The 1st to 3rd place winners will win a set of 15 private lessons, with a value of €435.
The 4th to 6th place winners will win a set of 10 private lessons, with a value of €290.
The 7th to 10th place winners will win a set of 5 private lessons, with a value of €145.
For every student that completes the Lingoda Language Challenge and attends all their classes, we will donate 4 hours from the Challenge and 7 hours from the Super Challenge to our scholarship programme. A minimum of 5 scholarships will be available (more depending on the number of participants). With each one consisting of 200 hours of group classes in one of our five languages. The Programme is starting in February 2021.
Once you have purchased your selected challenge, you have 2 weeks to start your first class. You need to complete all your classes over the following 7-week period. Please note, the latest you can start your classes is 4 November. All classes must be completed by 20 December 2020.
With the Language Challenge, you'll build a habit of regularly learning. So to help you continue practising and avoid the 'I forgot it all' syndrome, in 9 weeks from the date of your challenge purchase you will be automatically enrolled in a 1 hour group class per week monthly subscription plan. You can change to a higher frequency (we recommend 3 classes per week), or you can cancel this subscription anytime before that date.
Not ready for the Lingoda Team Challenge?
Why not try our Monthly subscription or join our 3, 6 or 12-month Language Marathon.