Promo code applied. Proceed to the checkout and enjoy your discount.
Promo code applied, discount shown at checkout*
*Valid for Monthly subscriptions and Marathon courses.
Join The Language Marathon™. Speak with confidence at the finish.
Buy a pack of classes to save money
Small group and private classes
Learn online anytime 24/7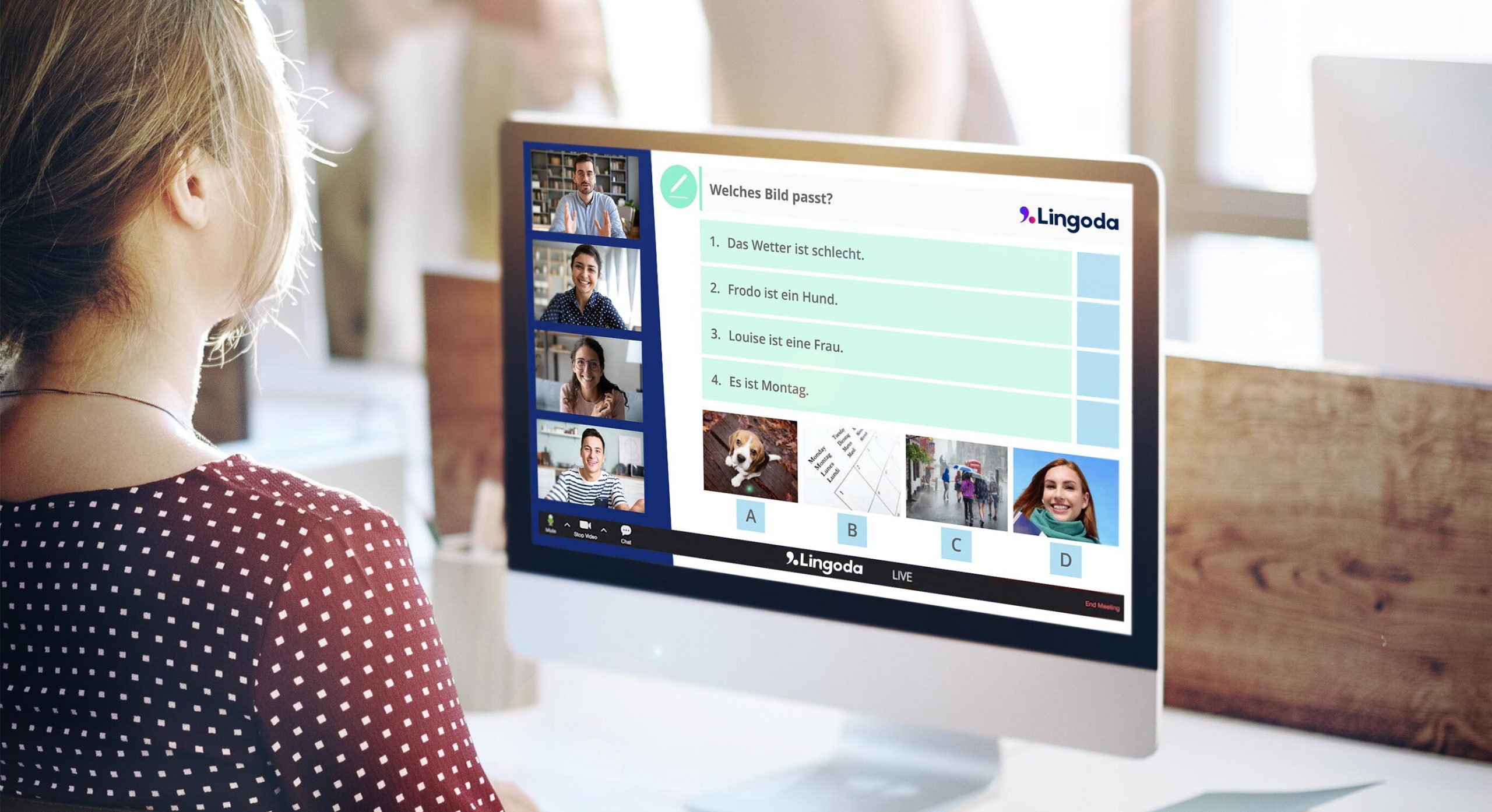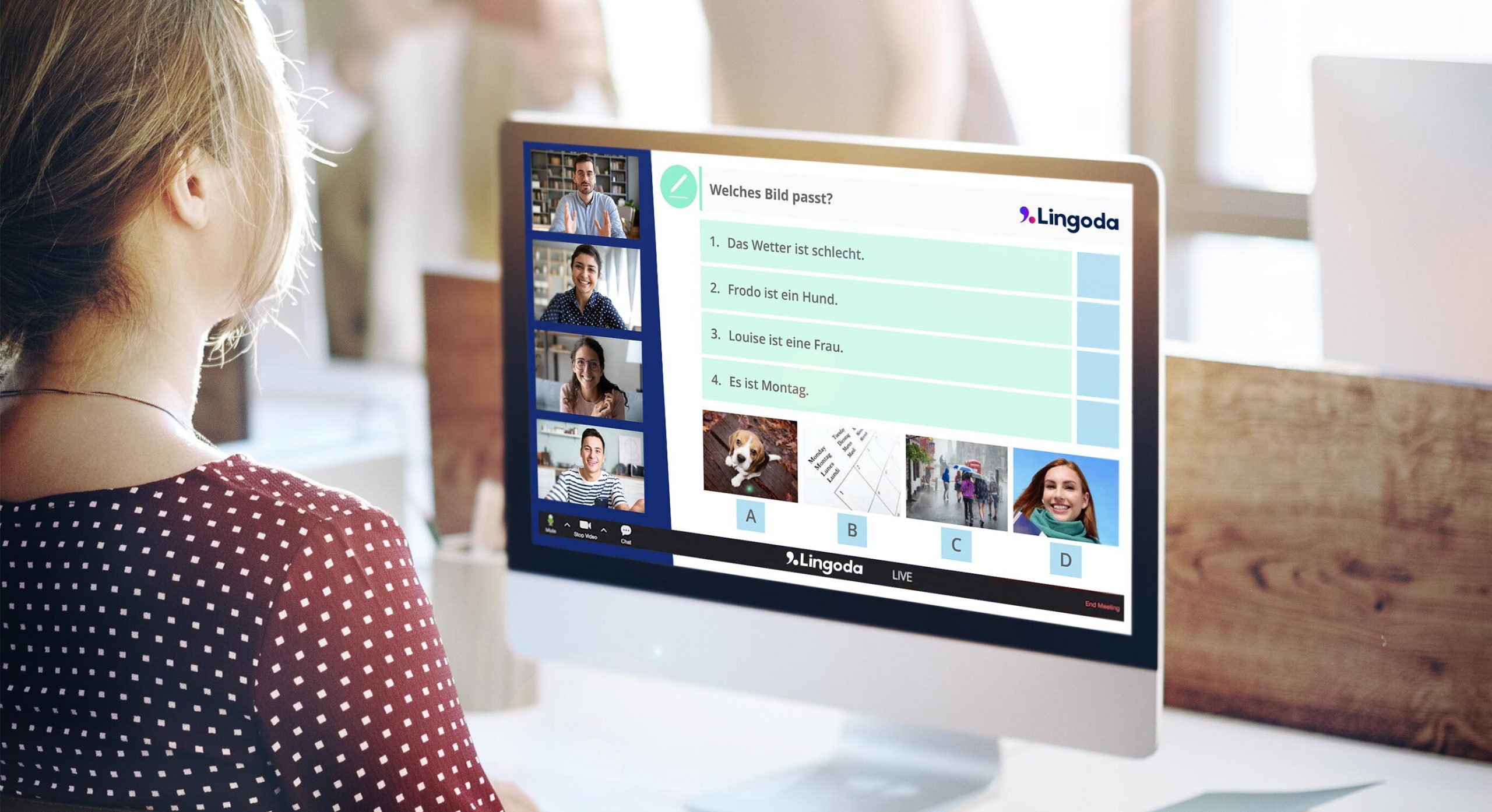 Learn to speak a language with confidence
Building a habit delivers results.
The Language Marathon offers the perfect frequency for busy professionals to build a habit. Committing to a 3, 6 or 12-month period allows you to make significant progress without life getting in the way of learning.
Methods that work.
There's no better way to learn a language than in a live class with a certified teacher. Real interaction is fundamental to progress and native-level speakers ensure you learn a natural accent.
Flexibility just as you need it.
With your pack of classes, you have full control over your learning schedue. Take one class every other day or three in one day. And if you run out of classes, simply buy a new pack.
Compare our Marathon packages
Each plan includes a free 7-day trial
From beginner to advanced
General English: from A1 to C1 CEFR levels
Business English: from A1 to B2 CEFR levels.
Frequently asked questions
Your 7-day trial period includes either 3 group classes or 1 private class, depending on which learning plan you select. The 7 days begin from the moment you create a Lingoda account. After your free trial ends, a one-time payment for your plan of choice is processed automatically. If you're still not sure about the Language Marathon, be sure to cancel before the end of your free trial to avoid being charged.
If you decide to not learn with us for now, we ask that you cancel during the 7 days of your free trial. If you have not used any paid credits and you are within the first 7 days of your payment being withdrawn, please contact our Customer Support Team and they will help you cancel.
Yes. You can apply a promo code AND get a free trial. Double the excuse to start learning now. Just put the code in when you are signing up for your free trial and enjoy your discount!
The difference between our plans comes down to how much time you can commit and how much you want your learning to progress. The longer you commit, the more progress you will make. To see how much progress you will make in 3, 6 and 12-months see our Marathon plans.
Group classes include other students, whereas private classes are a 1-on-1 between you and the teacher. But don't worry, we aim to keep our class sizes small (3-5 students), so that you can always get the attention and feedback you deserve. Private classes are a good option if you want to maximize your practice time during class.
The Language Sprint is an intensive 3-month course that requires substantial time and energy. The Language Marathon focuses on the long-term goal of mastering a new language by using habits and solid structural learning to help improve your language skills at your own pace.
We recommend that you attend at least 3 classes per week. However, you can choose your own pace and take breaks when needed.
Yes, you can. One of the benefits of the Language Marathon is that you can study at your own pace. Classes are offered 24/7 so you can create a learning schedule that works for you.
If you cancel or reschedule your class 7 or more days in advance, your credit will be refunded. Please see our Marathon cancellation policy on our general FAQ page.
It depends. We build our language courses on a foundation of consistency. The more work you put in and the more your learning becomes a habit, the more you will get out of it. The structure of our Language Marathon ensures that you will see significant improvement if you stick to your classes. If you want to see even faster results, you can always take more classes.
Not ready to do our Language Marathon™?
Let's keep it monthly
Our month-to-month option can help you get to know us better at a more relaxed pace.