Why CEFR for German learners?
As well as helping you to dramatically improve your German skills, Lingoda provides internationally recognised certificates.

Correspond to the Common European Framework of Reference for languages (CEFR).

Range from level A1 for beginners to C2 for the most advanced language learners.

Recognised internationally as clear proof of your language abilities.
The acquisition of a Lingoda CEFR certificate provides concrete evidence of your German language level
These certificates are recognised by employers, universities and government authorities, giving you the platform you need to advance in your career, education, or residency application.
What are the advantages of getting a German CEFR certificate with Lingoda?
Advance in your career

Proof of German spoken and written skills is often required if you want to work in Germany, or get an internship. Lingoda certificates give such organisations a clear idea of your ability in each of those areas.
Secure residency

Achieving a B1 certificate in German will contribute towards your "Zertifikat Integrationskurs", an important step in achieving residency status in Germany.
Excel in education with our structured curriculum
Plan your lessons, gain the skills and earn the certification you need to study in a German speaking country.
Small classes, fast feedback

Lingoda allows you to learn at your own pace, taking as many or as few classes per day as you wish. As a result, you would theoretically be able to earn a certificate at your chosen level in as little as two months.
Lingoda certificates are generally accepted by major institutions
However, every institution has unique requirements, so we advise you to check with them to see whether the certificate is accepted. You can download a sample certificate here.
Lingoda language certificates are issued in accordance to CEFR standards. The CEFR levels system was created by the Council of Europe, in an effort to standardize language exams throughout the various regions.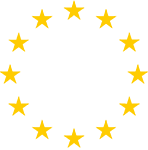 Reviews
Students love us...