Back to School Sale: Get 25% off with code KICKSTART25 |
Ends in
Back to School Sale: save 25% with KICKSTART25
Promo code applied. Proceed to the checkout and enjoy your discount.
Promo code applied, discount shown at checkout*
*Valid for Monthly subscriptions and Marathon courses.
The Simplest Way to Learn Business German
Live Online Classes with Real Teachers!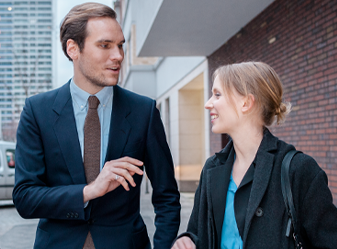 Why German?
Communication is an extremely important element of the business world and globalization has ensured that businesses are more inter-connected than ever before. Indeed, modern businesses need to be able to communicate with one another effectively and appropriately, on a global scale. While the German language is obviously important to companies that carry out their activities in German-speaking nations, it is also one of the world's major business languages and is often utilized as a lingua franca during international trade deals. As a result, knowledge of how the German language is used within a business context can be essential.
The Importance of Business German
Business German is generally considered to be a specialist area within the wider study of the German language, and it focuses on the ways in which people communicate within business circles. The study of business German covers professional vocabulary and business jargon, as well a various means of communication, such as direct speech, letter writing, professional emails and telephone conversations.
Compared to most other languages, German has great significance within the business world. It is the most widely spoken native language within the European Union, which has its own internal single market. Moreover, the so-called DACH countries of Germany, Austria and Switzerland, where German is spoken as an official language, have strong economies, meaning they are especially important when it comes to international trade.
The German language is especially influential within the fields of science, engineering and IT. Indeed, it is the second most frequently used scientific language, as well as one of the most utilised languages online. Therefore, learning the language can enhance a person's career prospects. However, communication in professional settings differs from standard communication, because there are established customs and etiquette in place.
Generally speaking, business German is best learned through specialised courses, which focus solely on it. Additional information on learning business German, along with some helpful tips, can be found be clicking here.
Business German Courses
One of the key benefits of studying business German through a dedicated course is having a clear goal. Although some aspects of business German may be picked up through more generalised language study, focusing on this particular area can help you to acquire new knowledge more quickly. The structured nature of a business German course also makes it superior to learning independently, where important points may be missed.
A typical business German course will help you to understand how to carry out specific tasks, such as writing a letter or sending a job application, using the right tone, vocabulary and format. It will also point out any differences between business-related communication in German and in English, so that you do not get caught out.
By the time you have complete a course, your overall communication skills should be greatly improved. This could make you more adept at workplace presentations, more able to handle internal communications and even allow you to make deals with international companies. Business German is also a transferable skill when entering a career in one of the highly professional fields, such as politics, science, engineering or law.
Studying business German can boost your chances of getting a job, or improve your performance within your existing one, and knowledge of business German can even enhance your career prospects outside of German-speaking countries. In fact, two thirds of employers consider German-English bilingualism to be an important recruitment factor, according to the German-American Chamber of Commerce.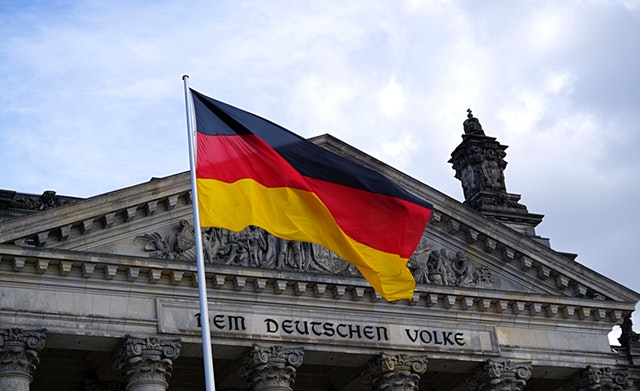 Learning business German with Lingoda
Here at Lingoda, we are able to offer courses which can help you to improve your business German skills. Whether you have some existing knowledge of this specialised area of language study, or are completely new to it, our classes will allow you to achieve your goals in a supportive environment. These courses will also cover both spoken and written forms of business communication.
We believe the courses we offer can improve your job prospects, regardless of whether you are seeking a job for the first time, about to start a new job, or already settled into a role. All of our courses are completely flexible, allowing you to learn at your own pace, as and when it suits you.
The online classes offered by Lingoda provide all of the benefits of a traditional classroom setting, but none of the drawbacks. Our teachers are fully qualified and our virtual classrooms provide plenty of opportunity for practice with other German speakers. At the same time, you do not need to physically attend a class, saving you time and money, and you do not need to stick to a rigid schedule in order to complete the course.
So why not book a trial class with us today and take the next step in your career?