Your discount code
has been automatically applied
Your discount code has been automatically applied
See plans
Get ready for flexible and convenient language learning
60-minute live classes
Native-level teachers
Available on Zoom 24/7
Choose your plan
You can change your plan at any time
Class type:
All classes are 60 minutes long and take place live on Zoom
Group classes
3-5 students from all over the world
1-on-1 classes
Learn directly with a private teacher
Recurring number of classes:
Total charged every 4 weeks
Price per class is rounded to the nearest 50 cents.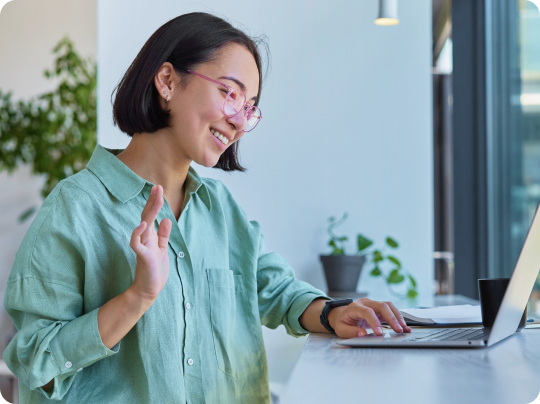 Try Lingoda risk free for 7 days
The trial starts when you sign up for your favourite plan.
Take up to 3 group classes or 1 private class for free within 7 days.
After the trial, your chosen plan will automatically start. We will send you an e-mail as a reminder one day before.
Easily cancel your plan during the 7-day trial and you won't be charged.
Get started with Lingoda – simple and safe
Secure payment
Pay safely with SSL encrypted transactions.
Flexible plans
You can cancel, pause or change your plan anytime.
Recommended by other students
How does Lingoda work?
Find out how to book a class, see how our courses are structured and download a sample lesson. All that and much more.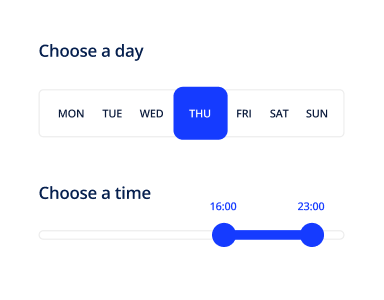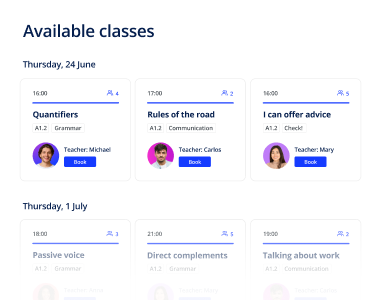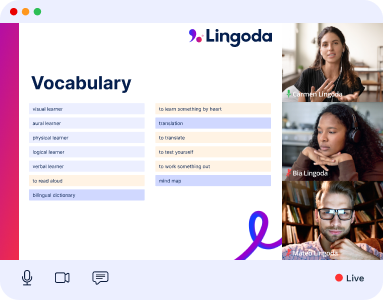 Frequently asked questions