Why take Spanish classes with Lingoda?
Spanish around the world

Learn about traditions, festivities, cuisines and other cultural aspects of international Spanish from cities worldwide.

Learn by discovery

Through a mix of traditional and modern teaching methods, you'll learn organically the rules and patterns of the language.

Learn how you want

Our courses provide you with complete flexibility, whether you're choosing the time of your class or the subjects you like.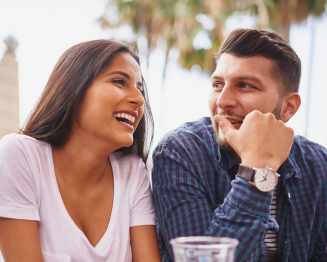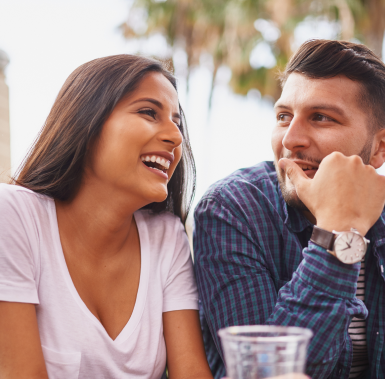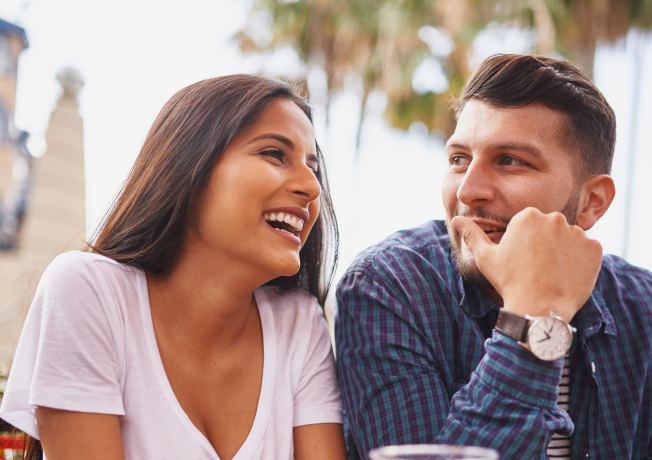 Learn to speak international Spanish
We don't simply teach Spanish from Spain.
In each lesson, we highlight the linguistic and cultural diversity of a different Spanish-speaking country, focusing on the words, expressions and cultural aspects associated with it. This enriches your learning experience, and builds your confidence and vocabulary so that you can hold conversations with locals in any Spanish-speaking country.
Don't know your Spanish level?
Learn about some of our Spanish teachers
From Costa Rica to Spain, our courses are taught by a wide range of experienced teachers that bring with them a wealth of knowledge, accents and cultural experiences.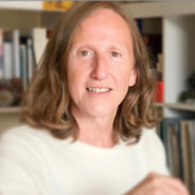 Beatriz
Where I am from:
Avilés, Spain
Languages I teach:
Spanish
Languages I speak:
Spanish, English, French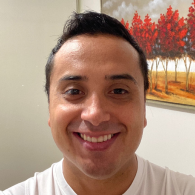 Eduardo
Where I am from:
Santiago, Chile
Languages I teach:
Spanish
Languages I speak:
Spanish, English, French, German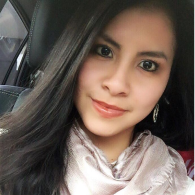 Ana
Where I am from:
Trujillo, Peru
Languages I teach:
Spanish
Languages I speak:
Spanish, English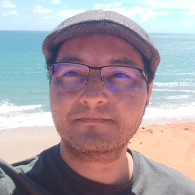 Miguel
Where I am from:
Mérida, Venezuela
Languages I teach:
Spanish
Languages I speak:
Spanish, English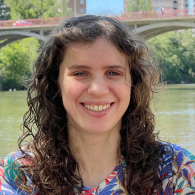 Mari
Where I am from:
Albacete, Spain
Languages I teach:
Spanish
Languages I speak:
Spanish, English, German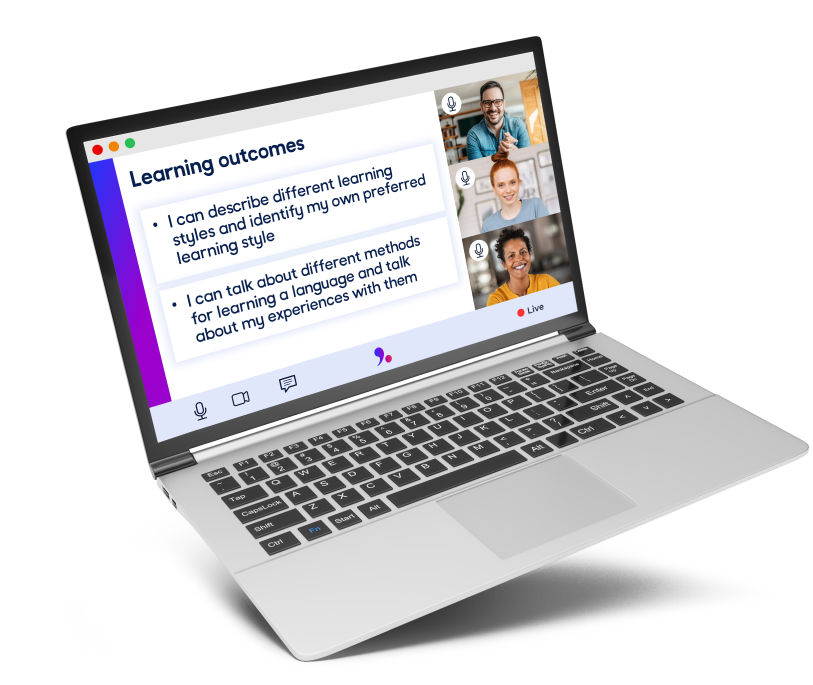 What learning with Lingoda looks like
Peek inside a class, discover how to book a lesson and what extra studying opportunities there are for you.
Learn more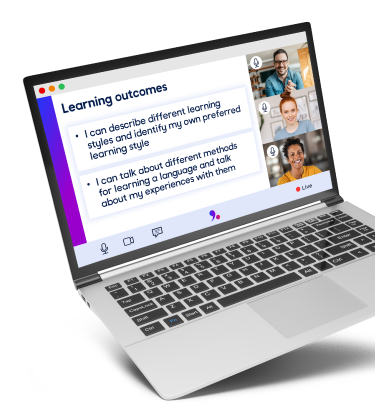 Recommended by other students
Frequently asked questions
As a Lingoda student, you can download the class materials for free and use them at any time. After your class, you will also find a quiz to help you refresh and practice your new skills. There are also downloadable exercises available. All materials are uniquely created by Lingoda experts to align with CEFR standards. If you want to learn more about CEFR, read more here.

After scheduling a Spanish class on our platform, you will be able to join the class with 2-4 fellow students from around the world. The teacher will introduce themselves and begin teaching the lesson using learning materials that you can download at the end of class. You will be able to interact with the teacher and other students, but there is no pressure to do so. Towards the end of class, the teacher will recap the lesson and ensure everybody has understood the lesson.

Both group and private classes are very effective with Lingoda, but it depends on your personal preferences what you'd like to do.

No, we are not a language learning app. We are an online language school. And like any school, we offer live classes with certified, native-speaking teachers. At Lingoda, we believe that nothing can replace live interaction and customised feedback from a real person.

Preparing to learn Spanish online with us is simple. You need three things: a stable internet connection, a computer and the free video conferencing tool Zoom.

It depends. As is the case when learning any new skill, your progress depends on your efforts. If you would like to learn Spanish online quickly, then we suggest that you make language learning a consistent habit. Also focus and participate in class and complete the downloadable materials at the end of each class for best results. It also depends on which of Lingoda's online Spanish language courses you choose, as some of our plans are more intensive than others.

All of our Spanish teachers are native speakers, no exceptions. They are also highly-qualified. We are strict with hiring only teachers that have years of experience and can provide the highest quality teaching. Our teachers are also trained with the Lingoda method and standard, so you can learn Spanish online smoothly.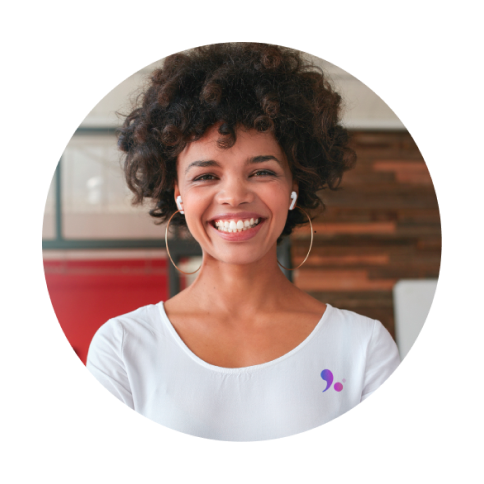 How long does it take to learn Spanish?
People often want to know how to learn Spanish fast or are looking for the easiest way to learn Spanish. The US Foreign Service Institute suggests it takes 600-750 hours for an English-speaker to learn Spanish fluently. Remember, how long it takes to learn Spanish really depends on you. Your time commitment, learning plan, materials, and other resources are all important. Students without a learning plan can be confused about what to study and lack awareness of whether they're improving. A lack of a study plan is often why students reach a basic level of Spanish and then plateau or stop studying altogether. Your materials and resources will also be a big factor. With an effective curriculum of lessons and a native-speaking teacher, your Spanish learning will not only be quicker but more comprehensive. Some people also have the resource of an immersive environment: If you live in a Spanish-speaking country you're likely to learn faster. Finally, your time commitment will determine how quickly you learn. A student that can learn 8 hours per week will learn much faster than a student who studies just 1 hour per week.
Common Spanish phrases
There are some common Spanish phrases that can help you go from zero to 60 in your speaking ability.
How are you? ¿Qué tal?
This can also be used for "how is [something]?" For example, "how was your weekend?" ¿Qué tal tu fin de semana?
Nice to meet you. Mucho gusto.
Where are you from? ¿De dónde eres?
I'm from… Soy de…
Have a good one! Que le vaya bien.
You can say this whenever you leave a shop or a restaurant.
Excuse me. Disculpe.
This is for calling the attention of someone like a waiter.
How to pronounce Spanish
The best thing about pronunciation in Spanish? It's consistent. The vowels don't change like they do in English. For example, in English the word "banana" has two different sounds for the letter "a." This doesn't happen in Spanish. The letter "a" will forever and always have the same sound.
The trickiest parts of pronunciation in Spanish are often the ñ, ll, and rr.
ñ /ny/ like the "ni" in "onion."
ll /y/ like the "y" in "yes."
rr /rr/ is unique and doesn't have an English equivalent. This is a "rolling r" officially known as a trill.
How to become fluent in Spanish
There are three basic ways to become fluent in Spanish: take lessons, self-study, or move to a Spanish-speaking country. The most successful students of Spanish typically do a combination of all three. Taking lessons online or in a classroom is a great way to make sure you're learning all the right things and getting feedback for a strong foundation. Self-study using books or informal materials like TV shows, movies and music is another fun to get more hours listening, reading, and writing Spanish. Finally, moving to a Spanish-speaking country will build your confidence and fluency.
How to learn Spanish on your own
Learning Spanish on your own is a good way to study at your own pace in an environment that you control. There are plenty of free resources available as self-study material. Spanish-language movies with subtitles, TV shows, podcasts, and music are all great ways to increase your listening time. The more you hear Spanish, the more it will help with your comprehension, pronunciation, and vocabulary. It's always a good idea to have a book to guide your study and ground your learning in correct Spanish. Check out your local library and see what they have.
Why learn Spanish
Spanish is one of the most widely spoken languages in the world with almost 500 million native speakers mainly across Spain and the Americas (if you'd like to learn more about Latin American Spanish and all its varieties, click here). People often learn Spanish for work, study, immigration or for fun. If you are in a working or study environment that is all or partly Spanish, learning the language is critical. If you move to a Spanish-speaking country, learning Spanish will change your experience. You will have a deeper understanding of the culture and people around you in a way that is not possible without Spanish-speaking abilities. It will make your life easier when you can do all the basics of life from ordering in a restaurant, taking a taxi, and going to the immigration office in Spanish.