The Lingoda Marathon Results (Infographic)
A lesson a day, for three months. That was the challenge set at the start of the Lingoda Languages Marathon. Students from all over the world set out on the challenge, taking thousands of classes with hundreds of teachers.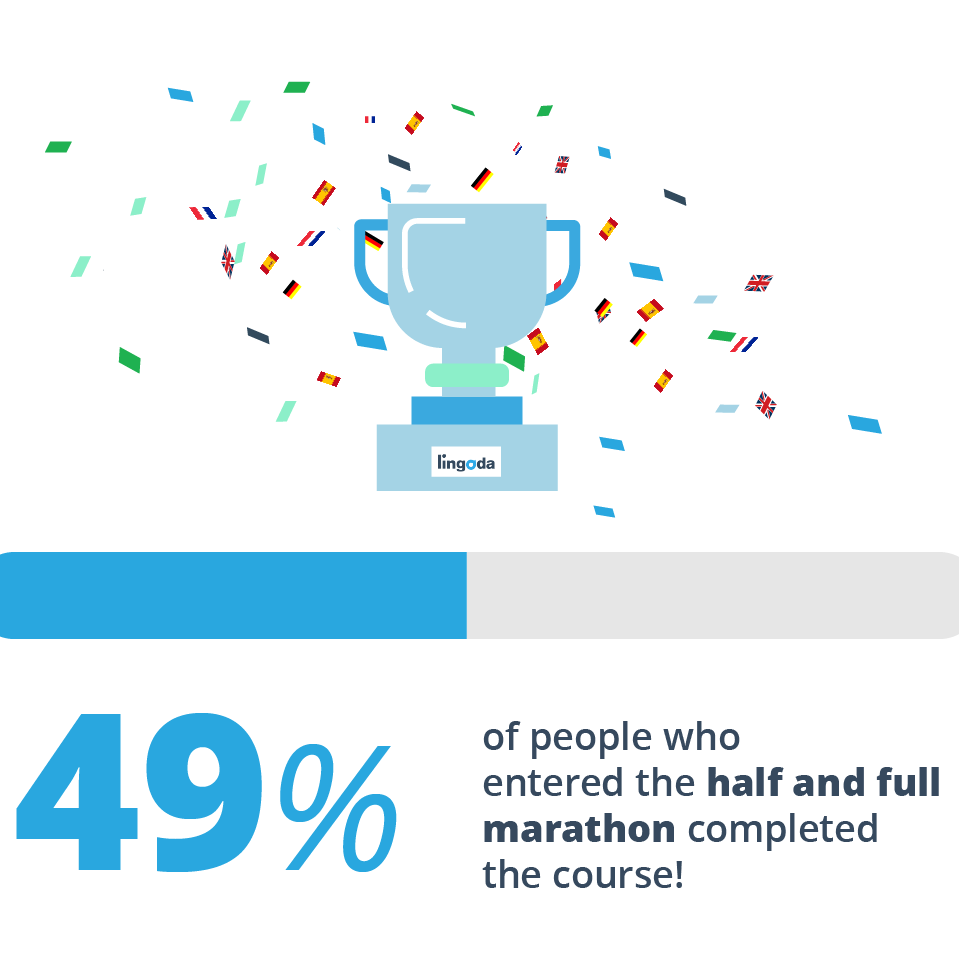 The Lingoda Language Marathon: Results!
Almost half the students who entered the event completed the Lingoda Marathon and got a refund. Everyone benefited from the opportunity to take their fluency to the next level by studying non-stop for nearly 100 days.
Congratulations to everyone who took part and we hope you get the chance to use your new-found skills at work, with friends and when you travel!